Duckworks 4th Annual
Messabout
12 - 13 - 14 May 2006
at Magnolia Beach, Texas at the south side of Matagorda Bay
Between Houston and Corpus Christi, Texas.
---
Report on the Cruise/Raid sailing to the Messabout from Port Mansfield and Rockport.
- Thanks Noel for all the work -
---
The Duckworks Messabout took place at Magnolia Beach on Saturday, 13 May 2006. - Thanks Chuck -
The World race of Puddle Duck Racers was held, and a good time was had by all. - Thanks Shorty -


Results -
Dave Seargant - lateen rig
Phil Keck - leg-o-mutton rig
Scot Widmier - loose footed sprit rig
Andrew Linn - leg-o-mutton rig
John Wright - windsurfer sail rig
Bill Guise - lateen rig
Tim Cleary - suncatcher catamaran sail rig
Andrew Creamer - lateen rig
Jason Nabors - lateen rig with jib

See Shortys well developed website on the race and the event.
See PDRacer .com for general information on PD Racers.
---
Late afternoon, after the PD Racer race events.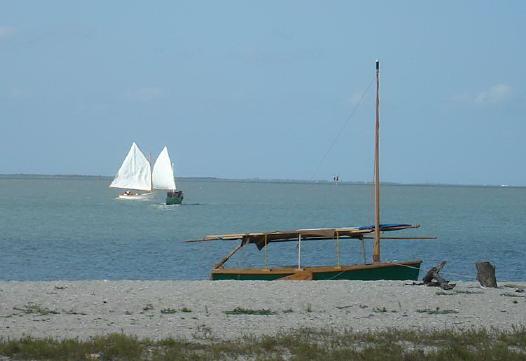 Sea Flea the PD racer with a cabin sailing - Sea Breeze the -13 Ft Boat- on the beach.


A large tanker on its way to Port Lavaca, silently making waves.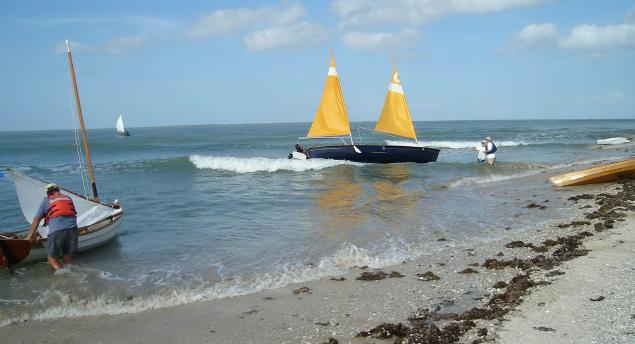 The Texas mini-tsunami. The tanker's wake comes ashore.
Those with tender boats hold off in deeper water.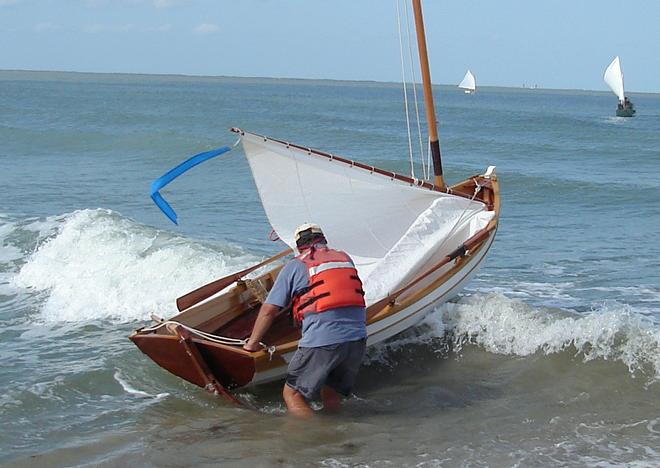 Al holds Wee Lass off as a wave passes.
This does not happen often... big tankers do not arrive every day.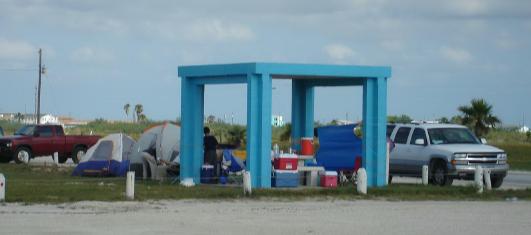 Magnolia Beach Park concrete tables and shelters.
---
updated 21 May 2006
---
The 2006 Duckworks Messabout page on this site.
The 2006 Duckworks Messabout maps of the cruise to the Messabout.