2009 Duckworks Messabout
Magnolia Beach, Texas, USA
20 June 2009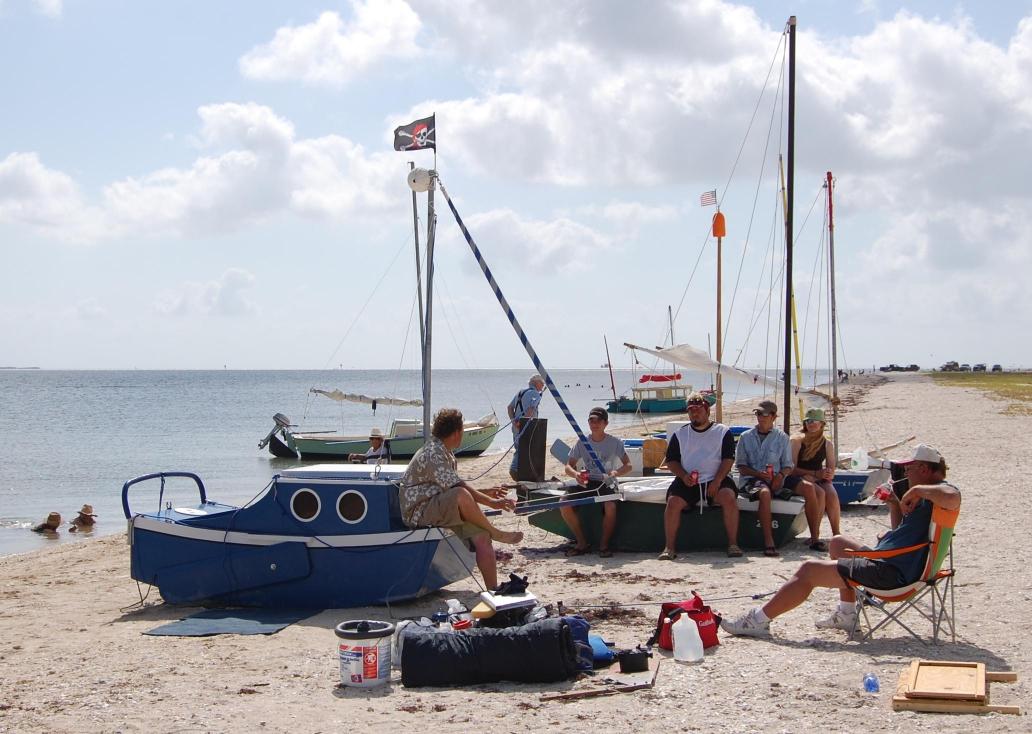 The PD Racers and crews who particpated in the Texas 200


The 2009 Duckworks Messabout at Magnolia Beach, Texas, on the south side of Matagorda Bay was preceeded by the Texas 200. That event was a - sailing in company - by a number of boats of various types and sizes from Port Mansfield, Texas, north past Corpus Christi, Port Aransas, Rockport, and Port OConnor and on to Magnolia Beach. The boats participating ranged from five 8 foot PD Racers, Some Hobi Cats, a few West Wight Potters, and numerous other small boats. Each was responsible for themselves, but there was cooperation among the participants. Sailing was done in daylight and there were 4 camps along the way, the first in the -land cut-, the second at Padre Island Yacht Club, the third at Deadman Island in Aransas Bay and the last at Army Hole (near the old aircraft landing strip) on Matagorda Island.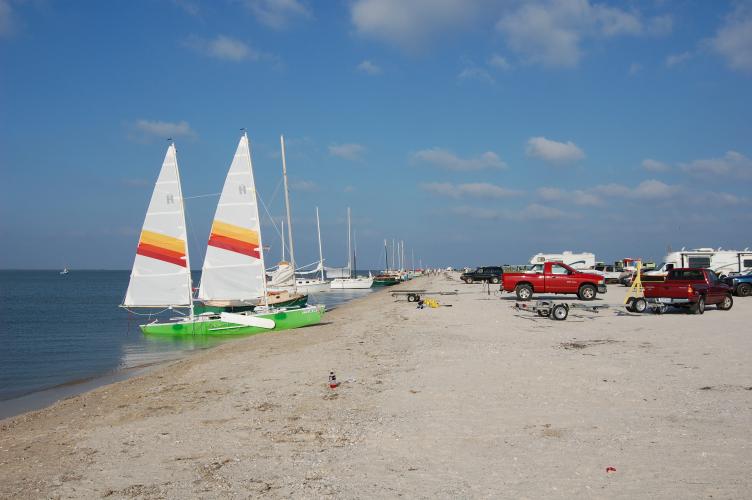 Small boaters from the region, and some from far away, lured by the second Texas 200, relaxed, showed their boats off to one another, and went for short sailing jaunts off the crushed shell beach.
Duckworks report on the 2009 event
~~~~~~~~~~~~~~~~~~~~~~~~~~~~~

---
Duckworks Magazine online magazine
Messabouts index page on this server
Puddle Duck Racer entry in Wikipedia
Puddle Duck Sailing one of the web presences for the smaller boats.
Returen to S Tex Boat homepage
-