2008 Duckworks Messabout
Magnolia Beach, Texas, USA
14 June 2008

The 2008 Duckworks Messabout at Magnolia Beach, Texas, on the south side of Matagorda Bay was preceeded by the Texas 200. That event was a - sailing in company - by a number of boats of various types and sizes from Port Mansfield, Texas, north past Corpus Christi, Port Aransas, Rockport, and Port OConnor and on to Magnolia Beach. The boats participating ranged from a few 8 foot PD Racers, Some Hobi Cat 18s, a few West Wight Potters, two 23 ft. Shearwaters and numerous small lug rigged boats. Each was responsible for themselves, but there was comradity among the participants. Sailing was done in daylight and there were 4 camps along the way, the first in the -land cut-, the second at Padre Island Yacht Club, the third at Deadman Island in Aransas Bay and the last at Army Hole on Matagorda Island.

The Messabout itself was a rousing success. Small boaters from the region, and some from far away, lured by the Texas 200, relaxed, showed their boats off to one another, and went for short sailing jaunts off the crushed shell beach.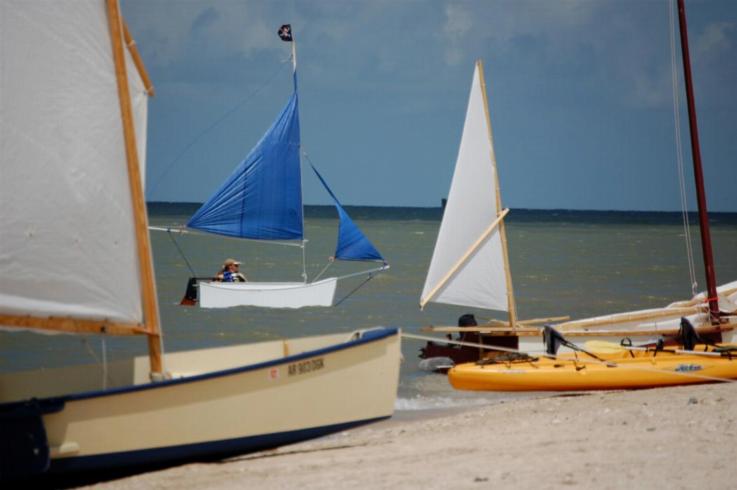 -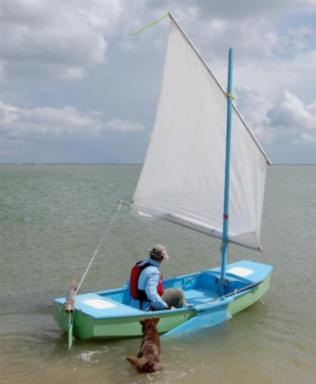 -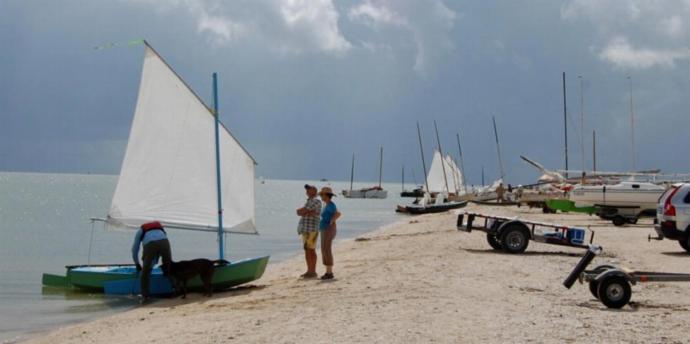 ~~~~~~~~~~~~~~~~~~~~~~~~~~~~~
The Proas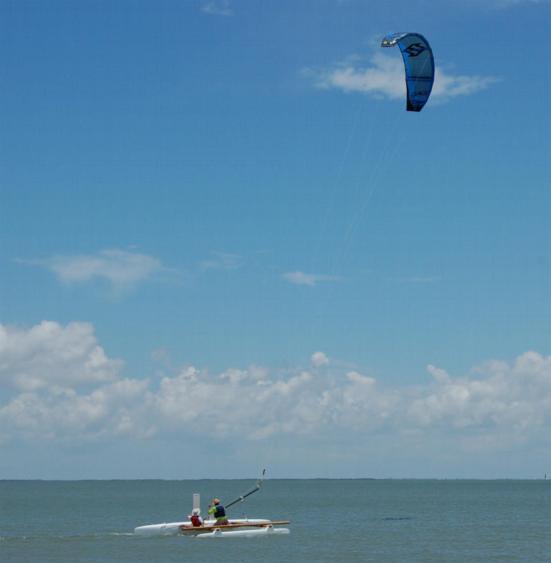 -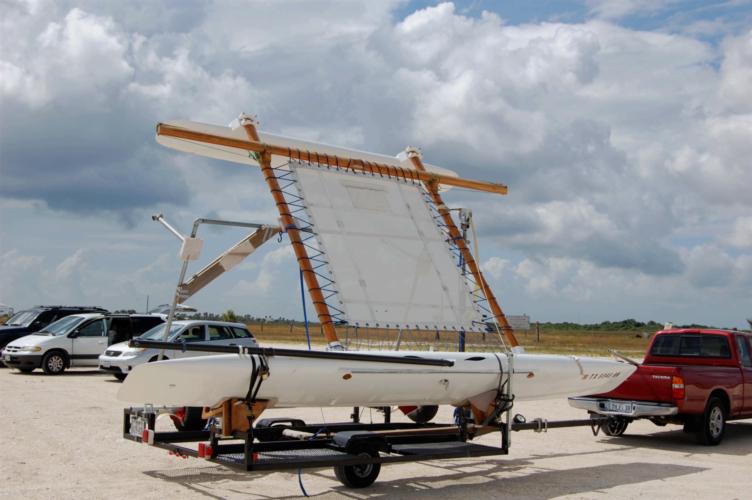 Two proas (single outrigger sailing canoes) sailed off the beach. One powered by a large kite and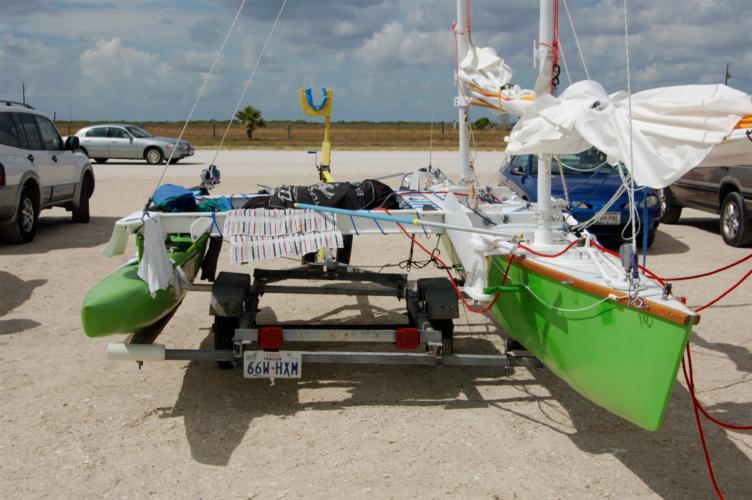 -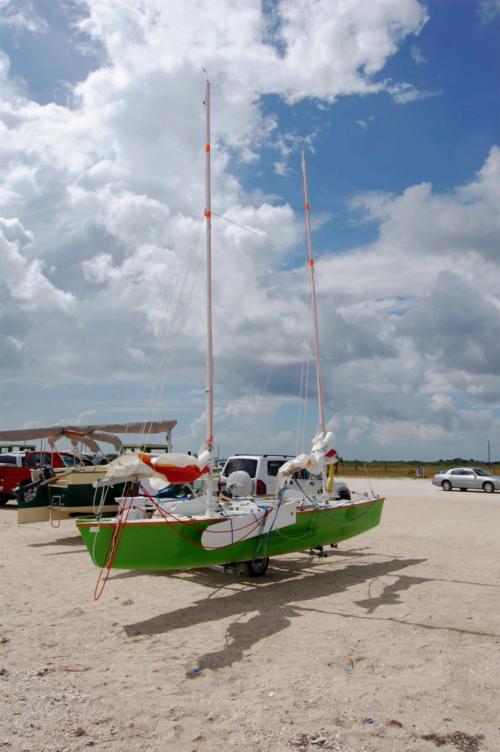 the other by two masts, and alternately used rudders each deployed as needed when a shunt (a proa tack) changed the bow to a stern. Tacking or shunting a proa is an intricate dance. This proa could accomplish a shunt by a single person armed with an interesting array of control lines.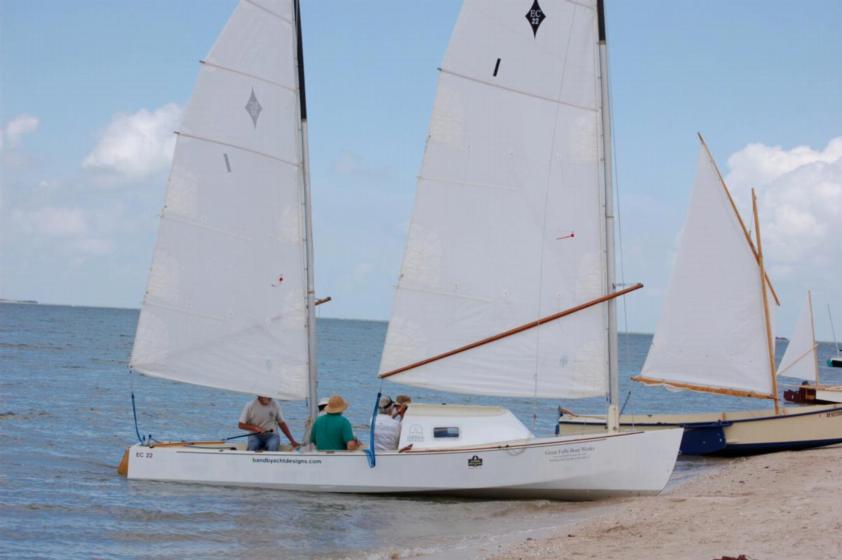 A very light and fast boat - won the challenge in Florida.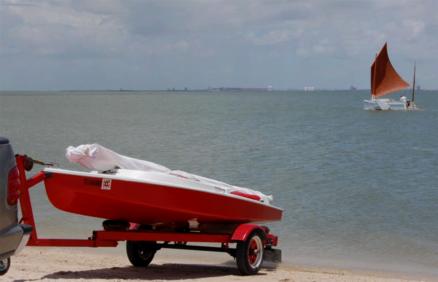 -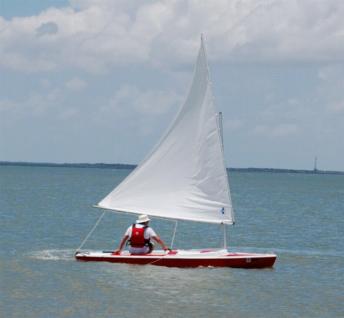 A fellow from Port Lavaca with a beautifully restored red Dolphin Sr. enlivened the day sailing along the beach, zipping here and there showing the Dolphin Sr. to be a very fun and fast boat.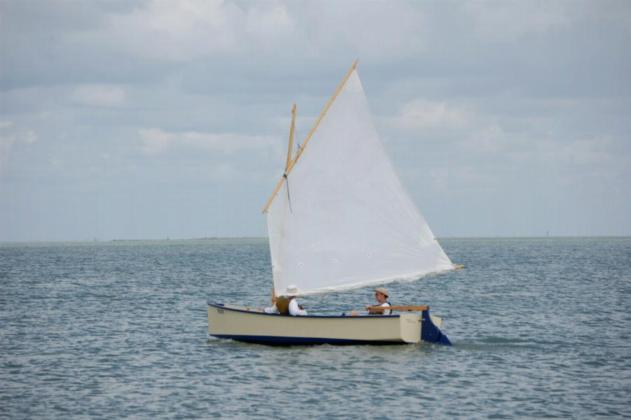 -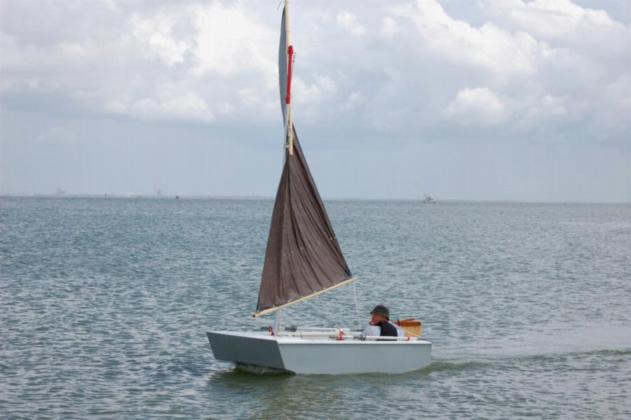 -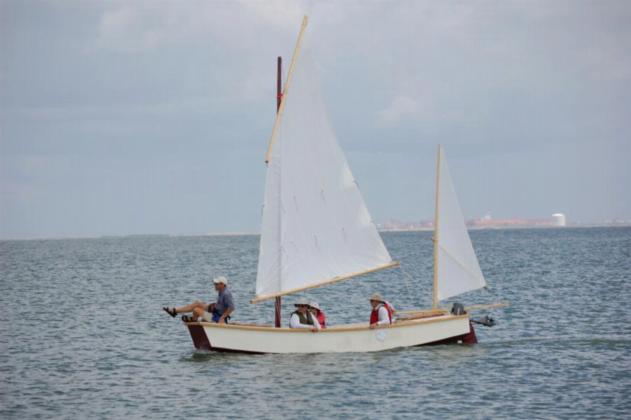 -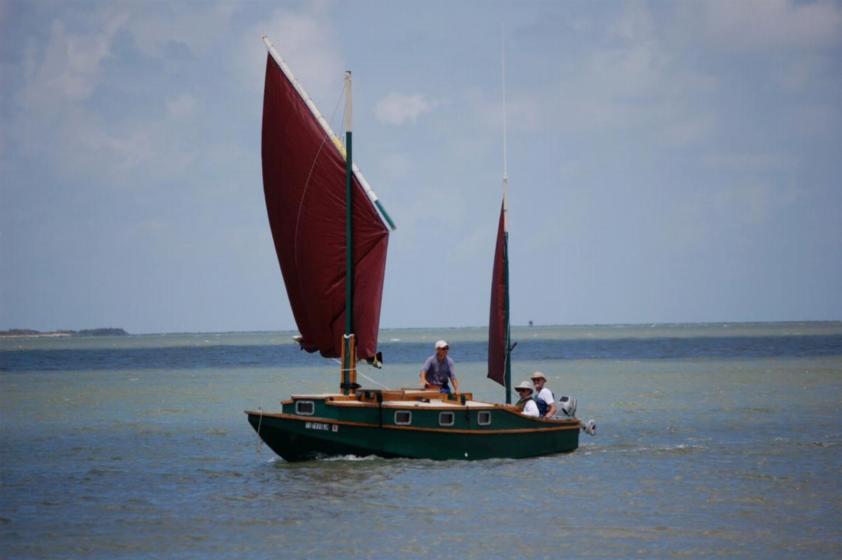 Chuck brought his Caprice which looked like a kindly mother hen to the wide variety of smaller home-builts.

Plans and discussions for next years gathering were made in the evening over a grilled picknic supper and beverages of choice.
---
Duckworks article on the 2008 Texas 200
Duckworks Magazine online magazine
Messabouts index page on this server
pdacer Yahoo Group very active and international - Australian input.
Puddle Duck Sailing one of the web presences for the smaller boats.
Returen to S Tex Boat homepage
-