Wilderness First Aid training for Crew 583

also attended by some members of Troop 583
McAllen, Texas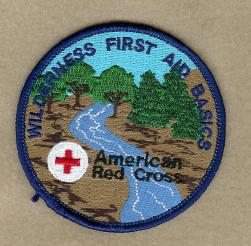 Graduation Picture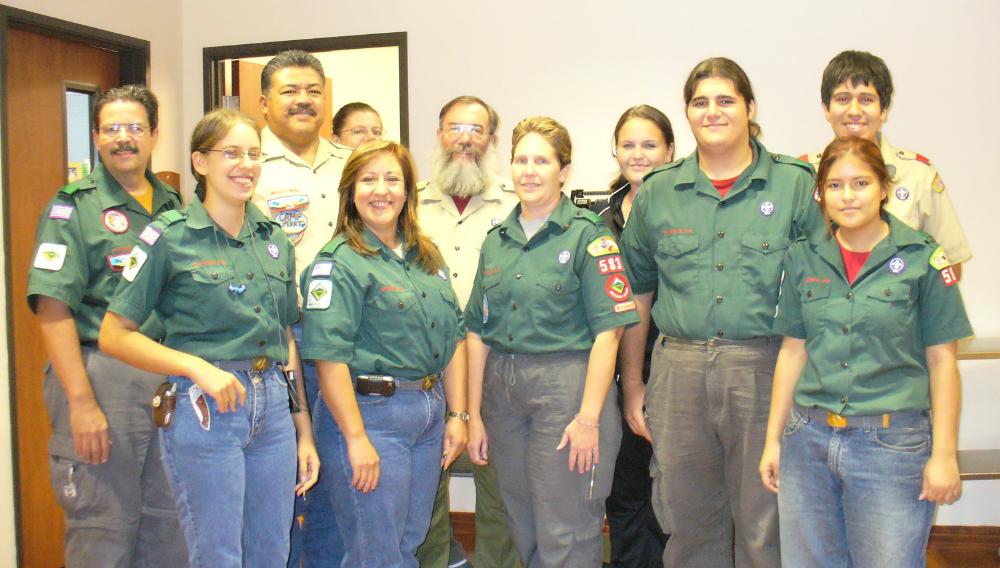 The instructor, and the students.
The Red Cross Wilderness First Aid course, developed by the Transylvania County Chapter of the American Red Cross and
using the First Aid When Help is Delayed module
was taughted by Rick Gray, RN, who is a certified instructor for this course.
It was offered on the Campus of University of Texas, Pan American in Edinburg, Texas. November 3 and 4, 2007.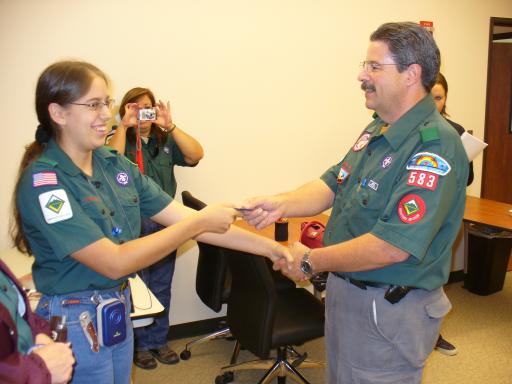 The Crew 583 President receives her graduation patch from instructor Rick Gray.
Those trained are the first so trained in Rio Grande Council of Boy Scouts of America.
---
Crew Events index page.
Return to Crew 583 index page.
Troop 583 index page.