Sailing POGO
at the Duckworks Messabout
Magnolia Beach, Texas - - 13 June 2009
Not really a mini-voyage, but was a very satisfying sail.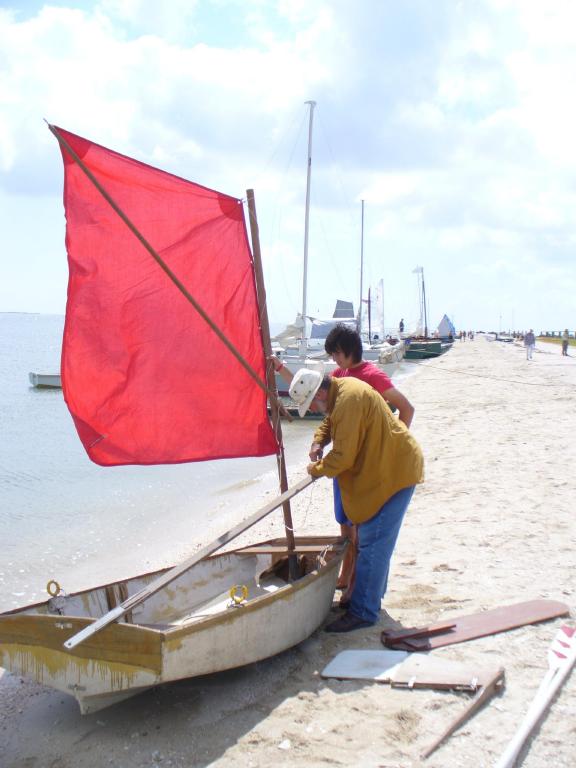 POGO hull was made to Winard Sabot plans, with a slight V bottom.
For a simple plywood hull she is an old boat, having been built between 1970 and 1972
After the first 10 years the exterior of the plywood began showing age... so she got a coat of light-weight fiberglass set on with epoxy resin.
She has been banged up a bit, and one time the transom was half ripped off. (low hanging tree meets boat on cartop carrier)
A bunch of epoxy and many clamps and some long screws fixed her up.
She still sails quite well.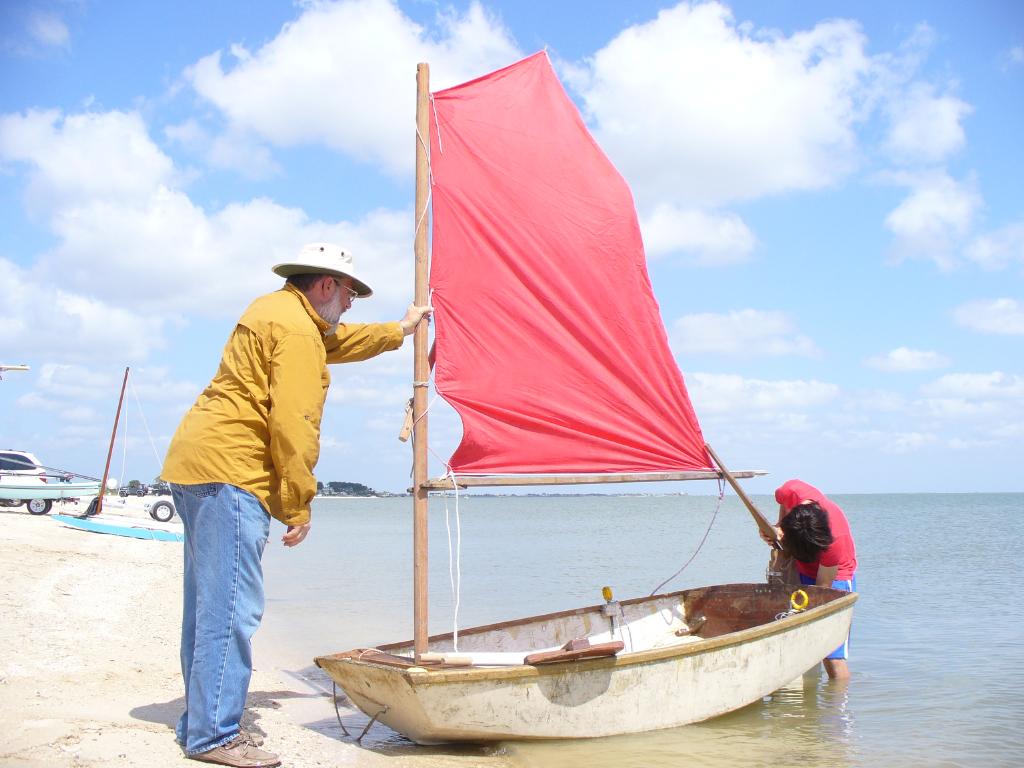 I made her from plain DFPA AC exterior plywood and fir planks for the transoms.
Originally she had a daggerboard, but when I built a second hull I tried a Phil Bolger style slide-on leeboard.
It worked so well that I cut the daggerboard case out of POGO, plugged the hole, and made a leeboard for her.
This works very well and allows the whole of the interior to be used.
Rudder is kick-up so the boat can be easily beach launched.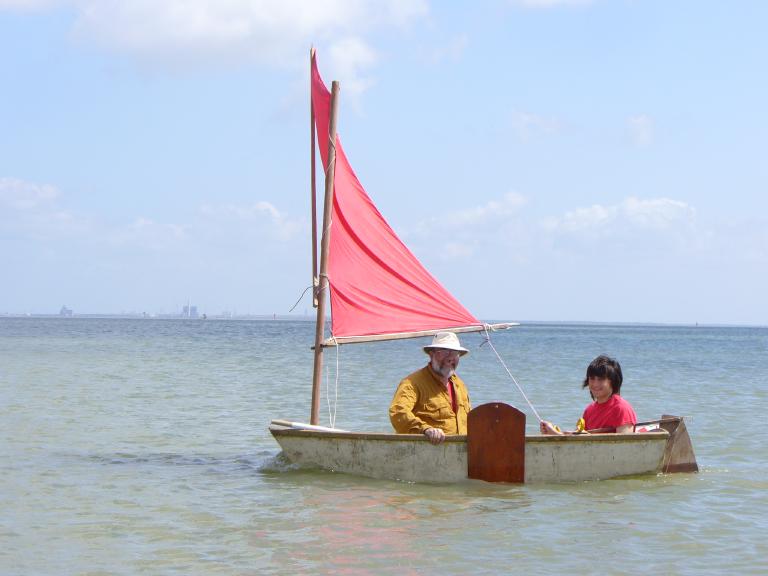 Running by the cameraman near shore.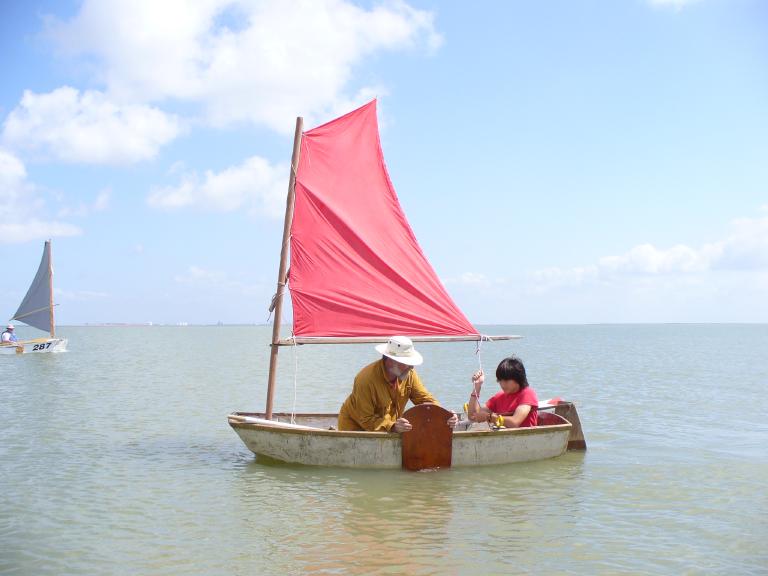 The sailing rig is adapted from am Optimist style sprit rig.
the mast is a simple 2x4 cut down to 2 inches then the bit cut off glued on the side, then trimmed more-or-less round.
Sail is home-made from plain poly-cotton.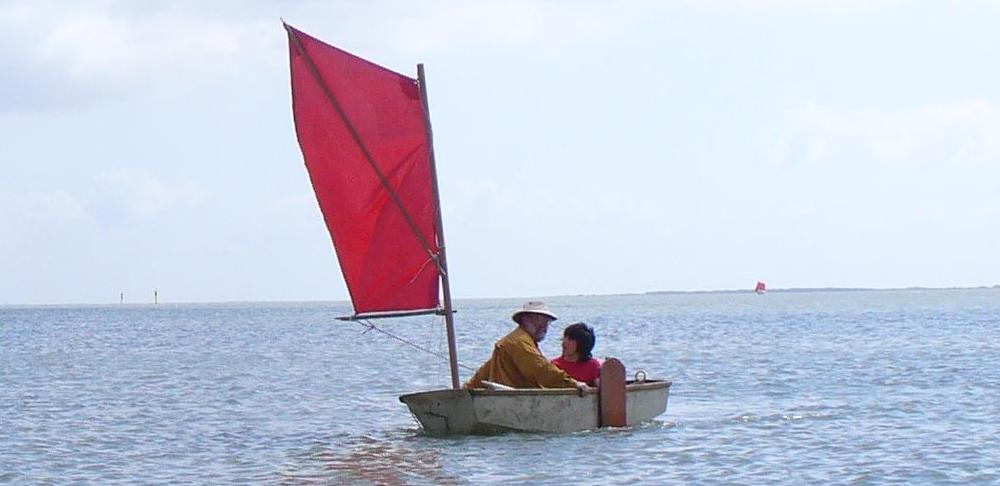 Running before the wind - Matagorda Bay, Texas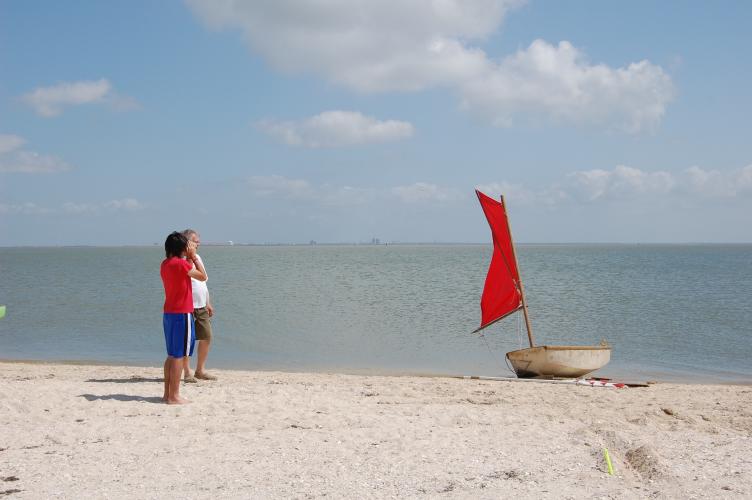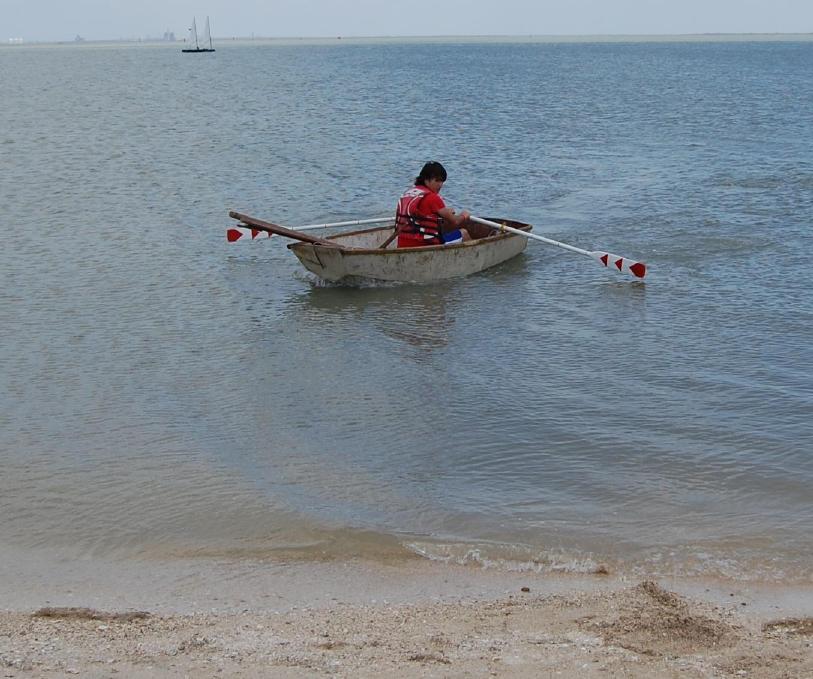 Joseph rows Pogo. As a rowboat she is light and nimble.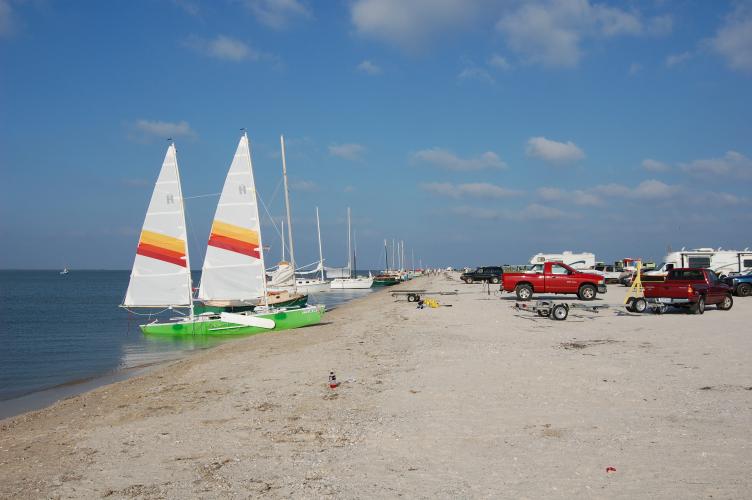 General beach scene from the 2009 Duckworks Messabout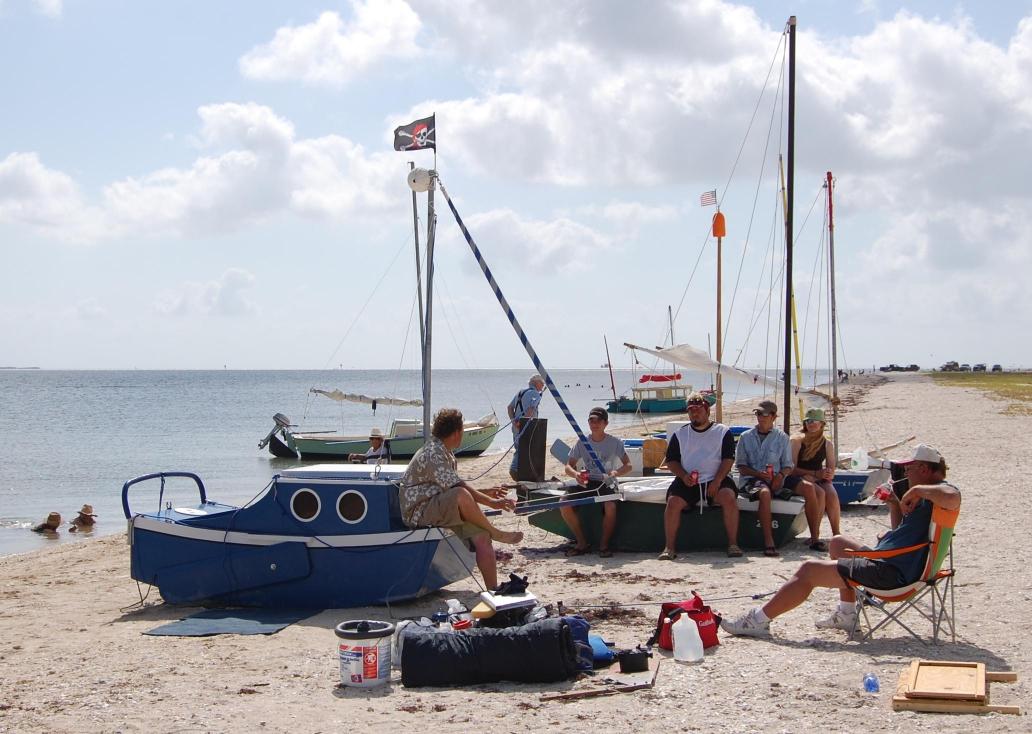 The PD Racer crews and their boats at the end of the Texas 200 sail.
These little 8 ft. boats sailed some 200 miles along the coast
in the bays between the barrier islands and the mainland, often in winds exceeding 25 mph.
These folks really did a mini-voyage.
They did it with style, grace, and more than a modicum of grit.
They are a full 8 ft x 4 ft and by volume much larger than Pogo.
Click here for a much larger version of the picture above.
~~~
---
update - 19 June 2009

Return to Mini-Voyages index page.

to Messabout 2009 page
To Messabouts Index page

-