South Texas Mountaineering Club
McAllen, Texas
pictures
1975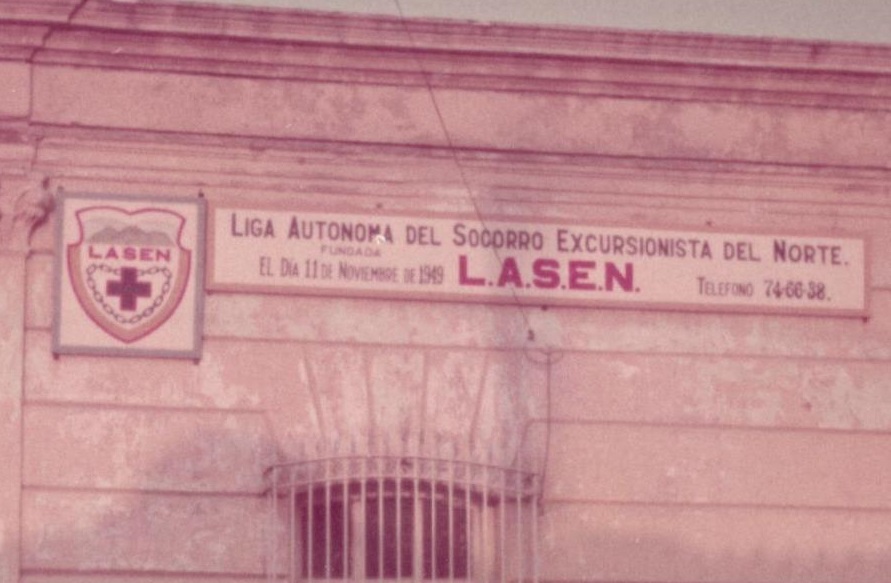 L.A.S.E.N headquarters in Monterrey, Mexico - in 1975
Check in here before hiking or climbing. Let them know when you expect to be back.
If you are overdue coming back they will send out a rescue party.
They are great guys. Very enegeretic and competent.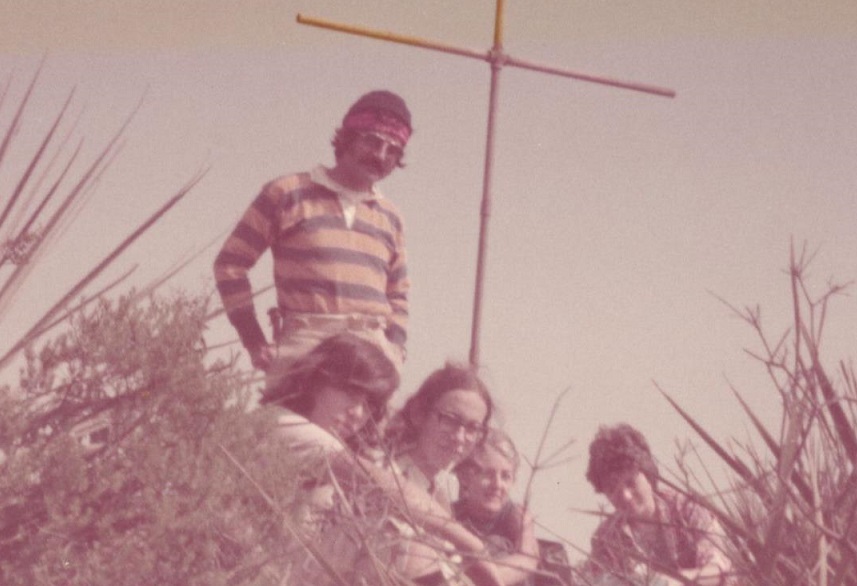 Summit of Pico Quince
Homero Rivas, standing
left to right - Ray, Chip, Kathy Kosar, Kathy LeFevre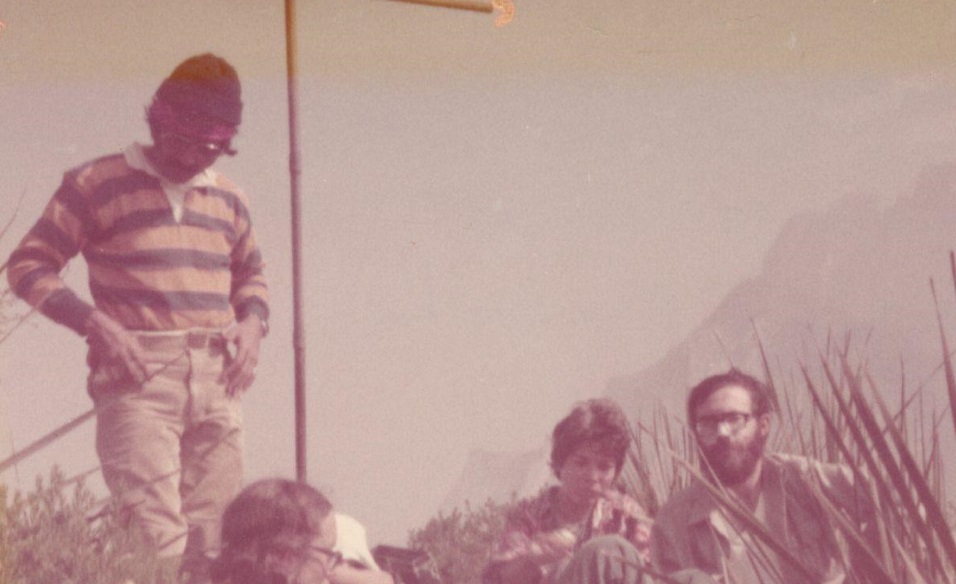 Summit of Pico Quince
Homero Rivas, standing
eft to right - Chip, Kathy LeFevre, Gerard Mittelstaedt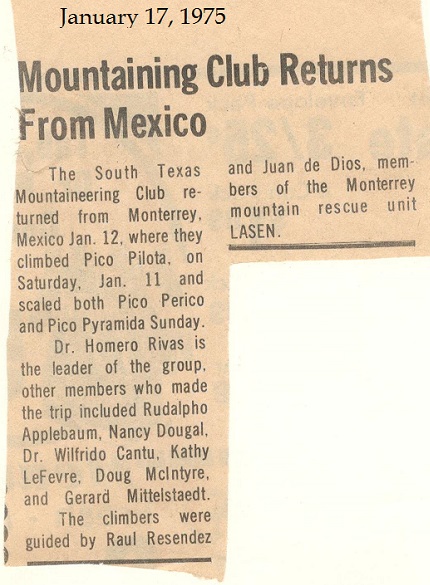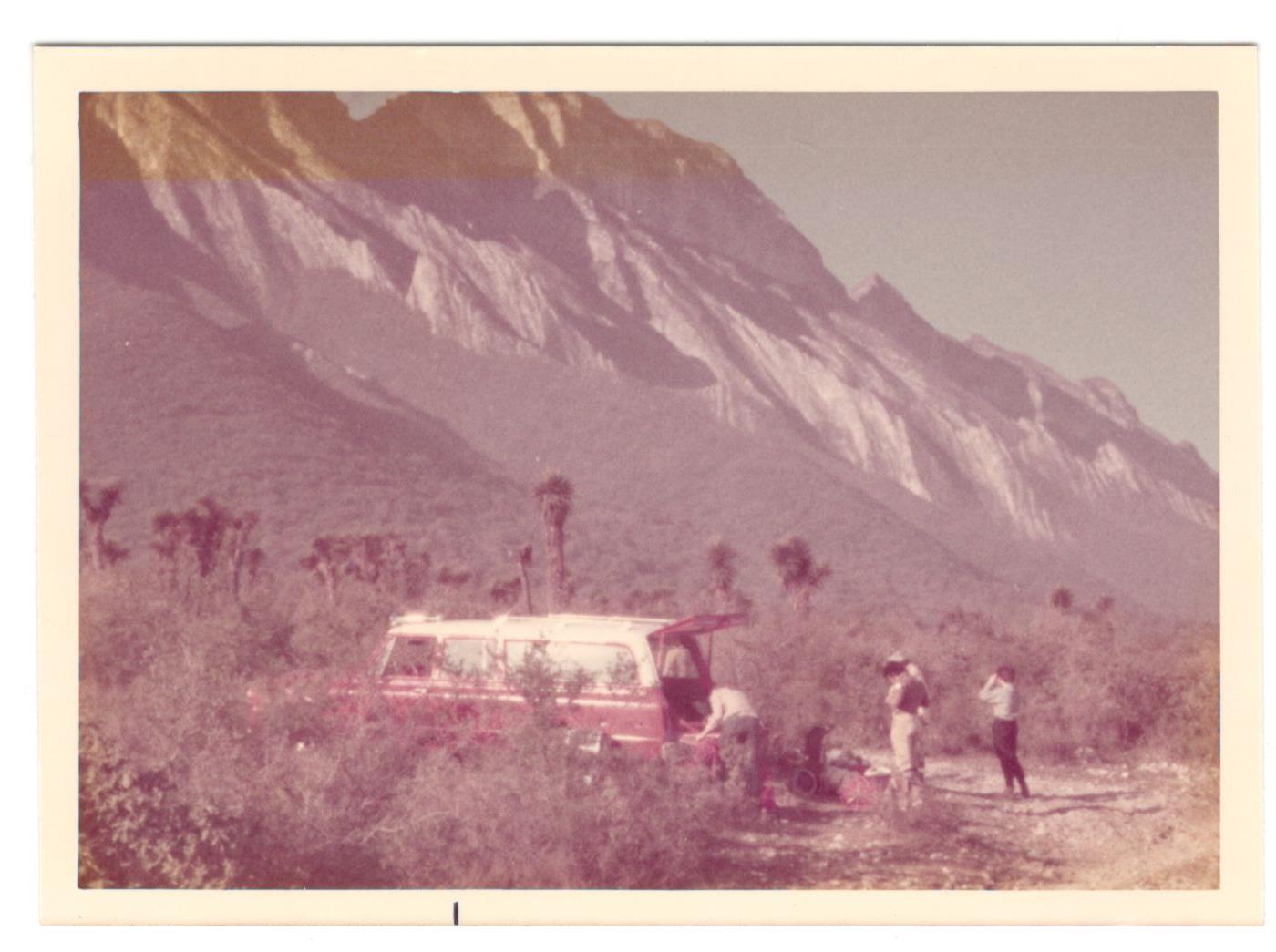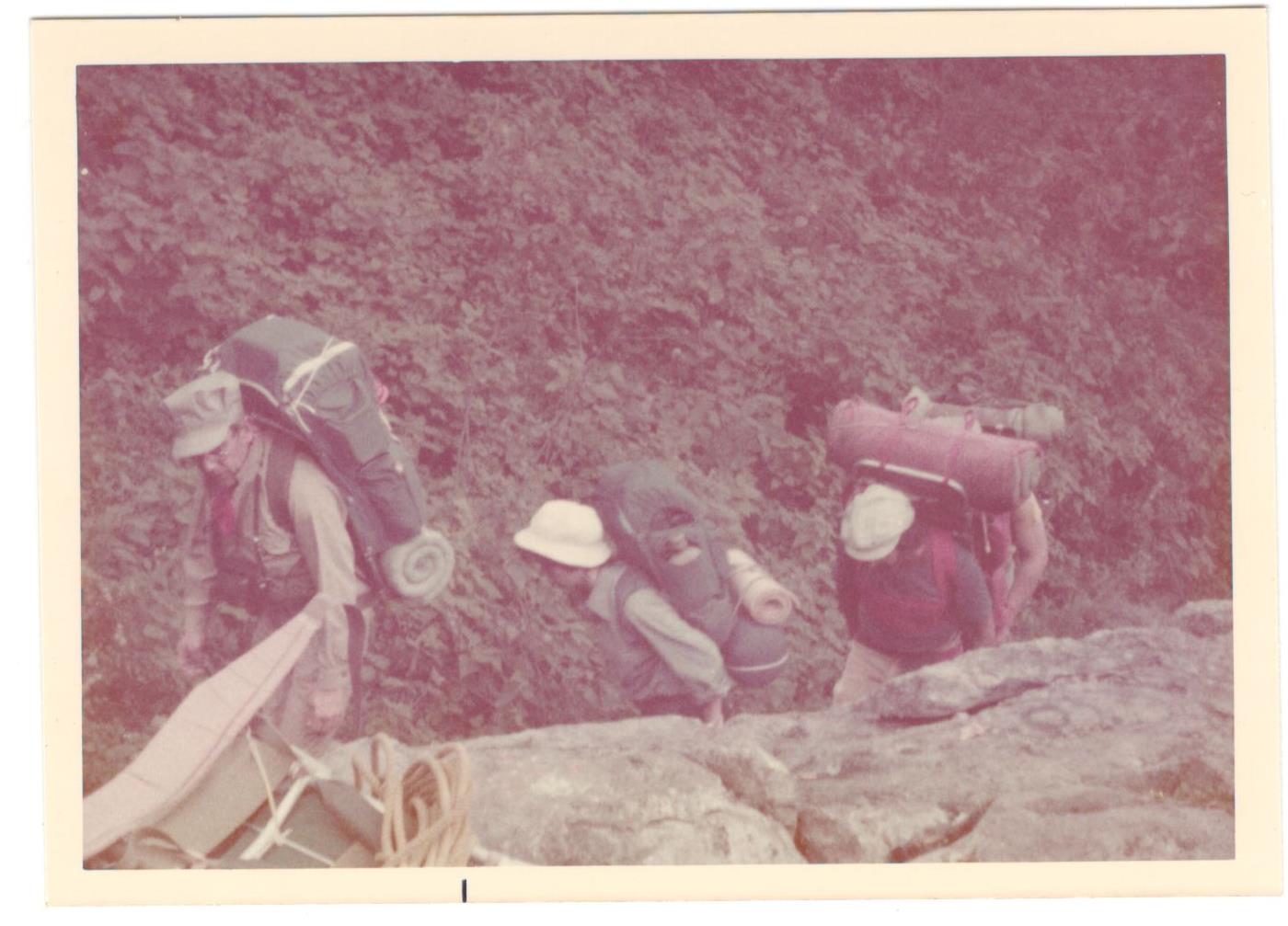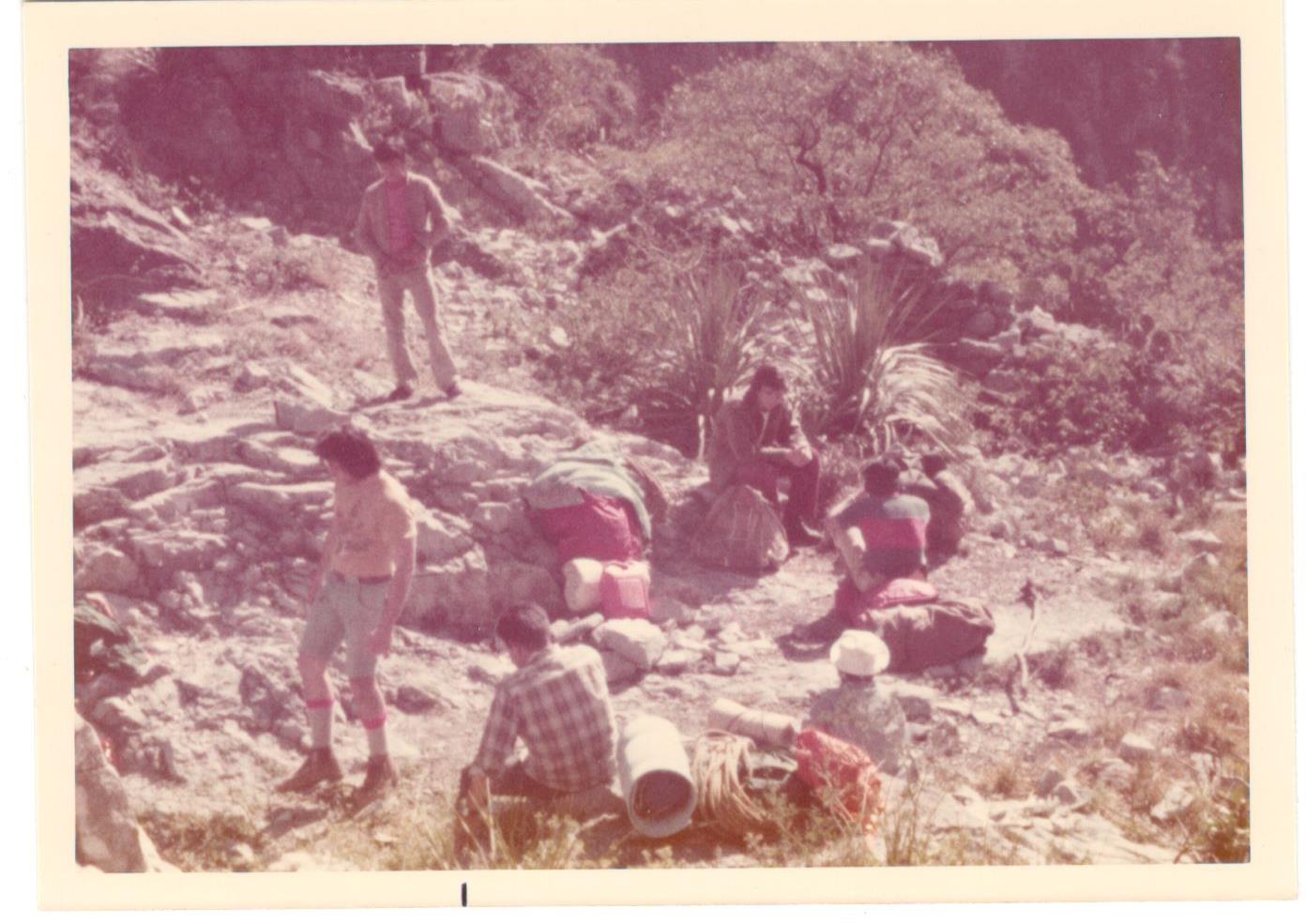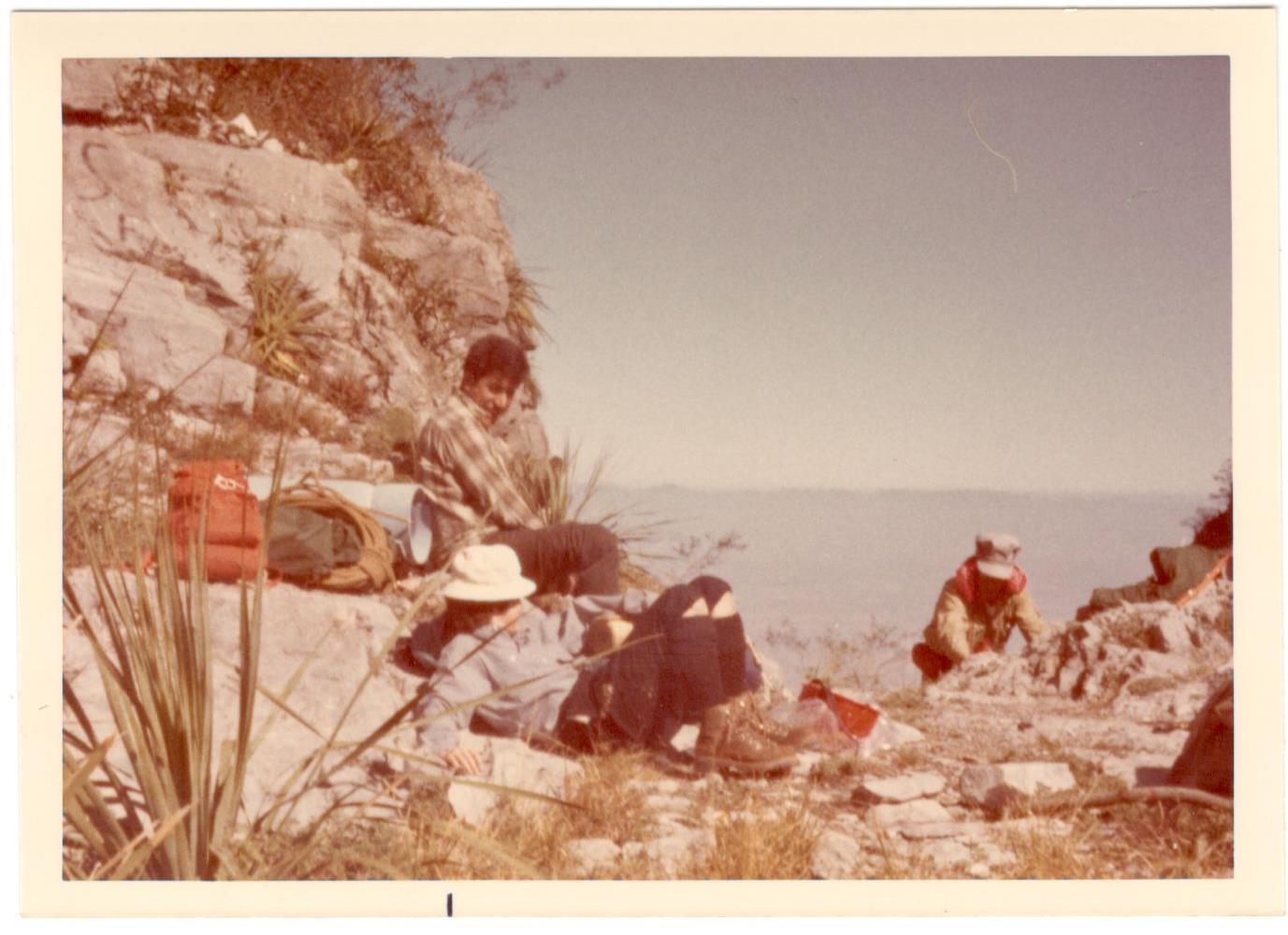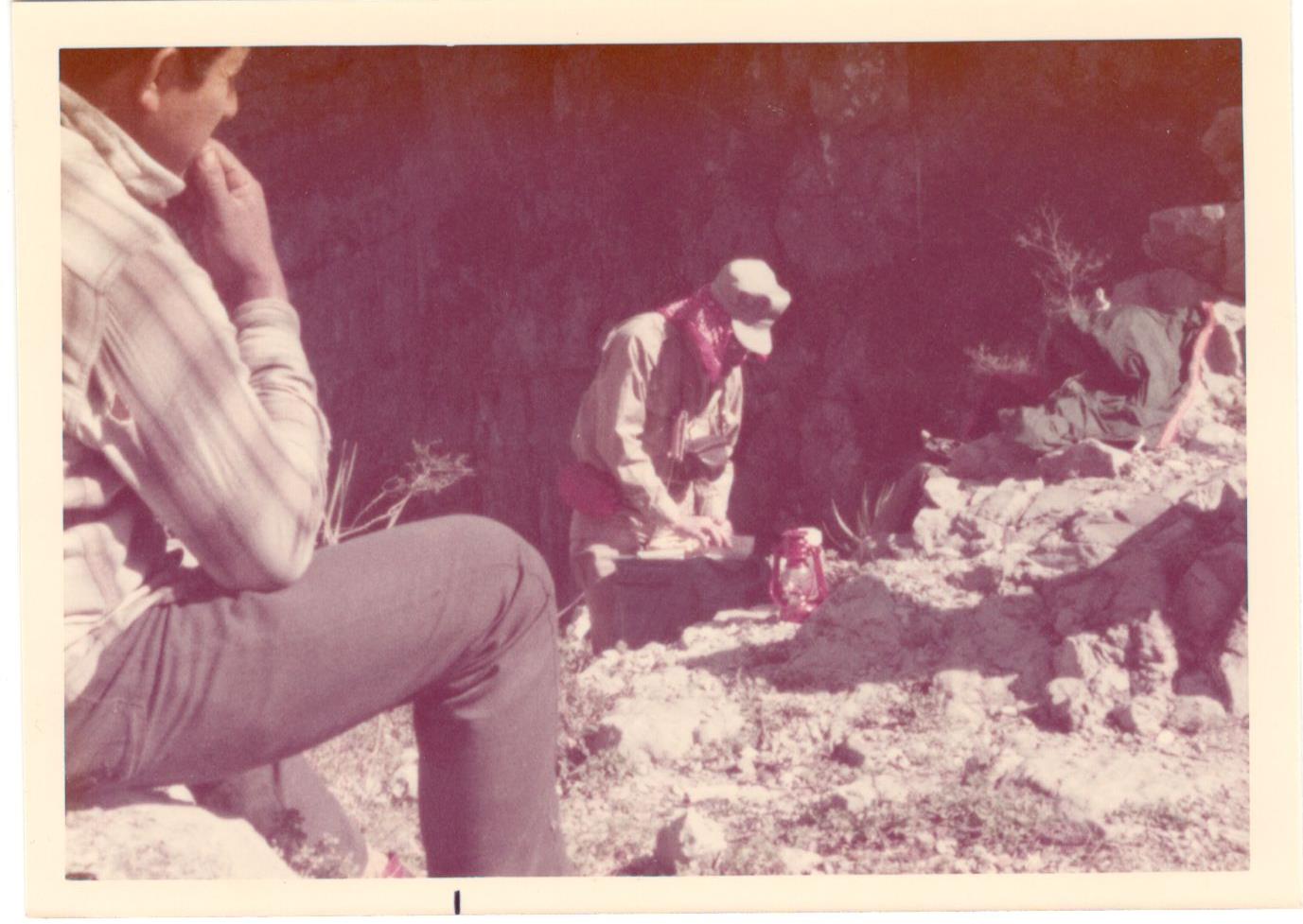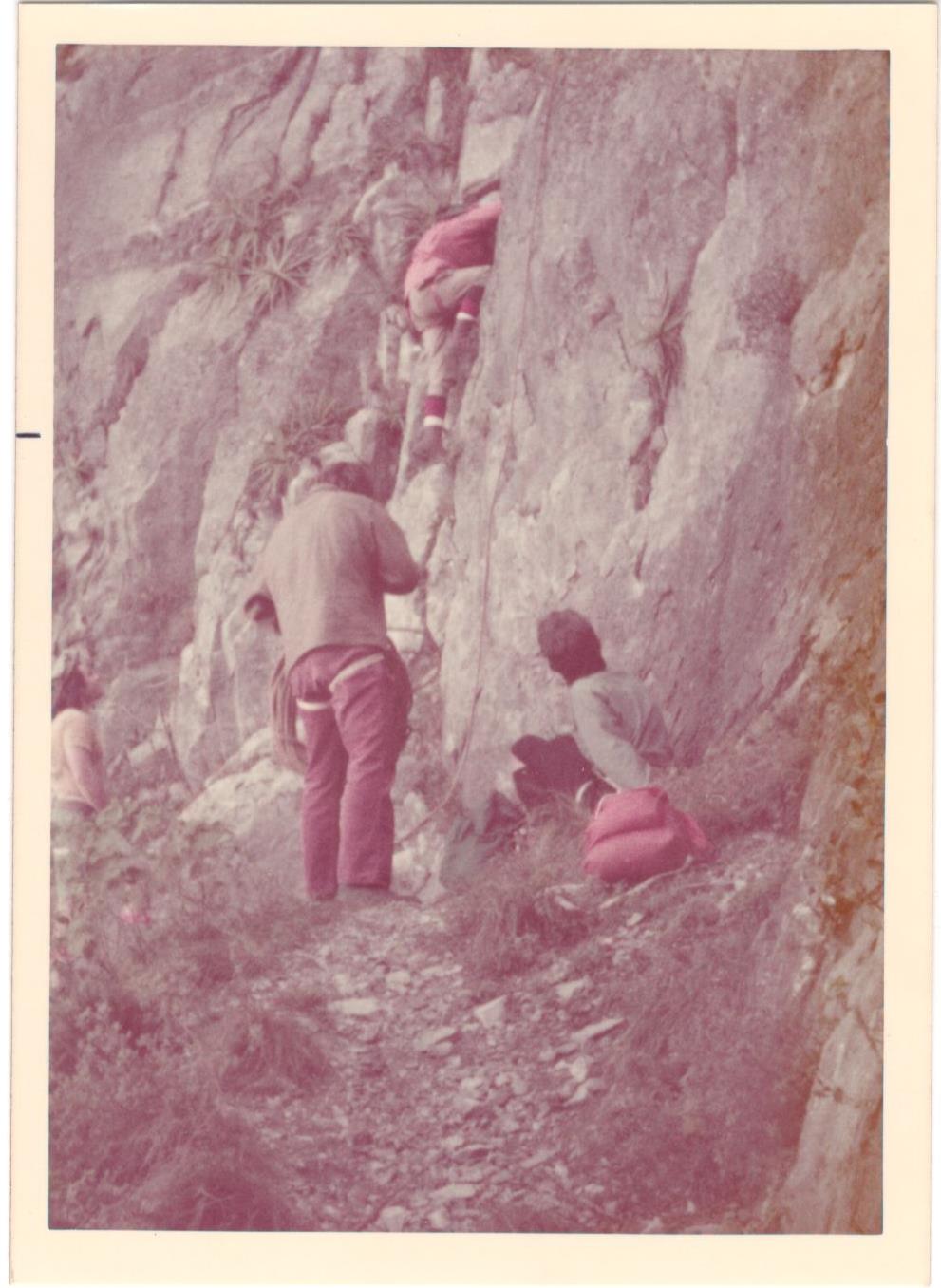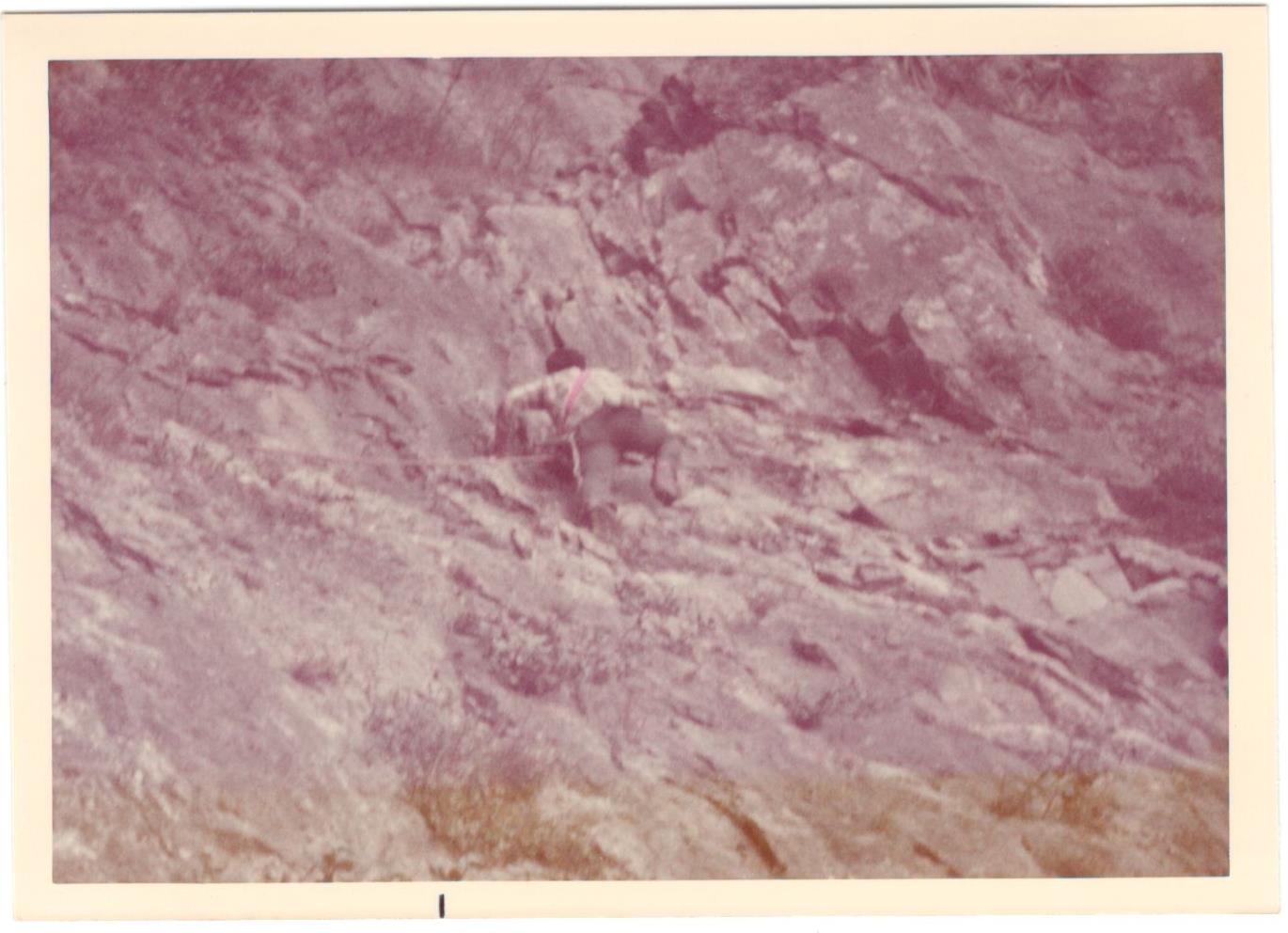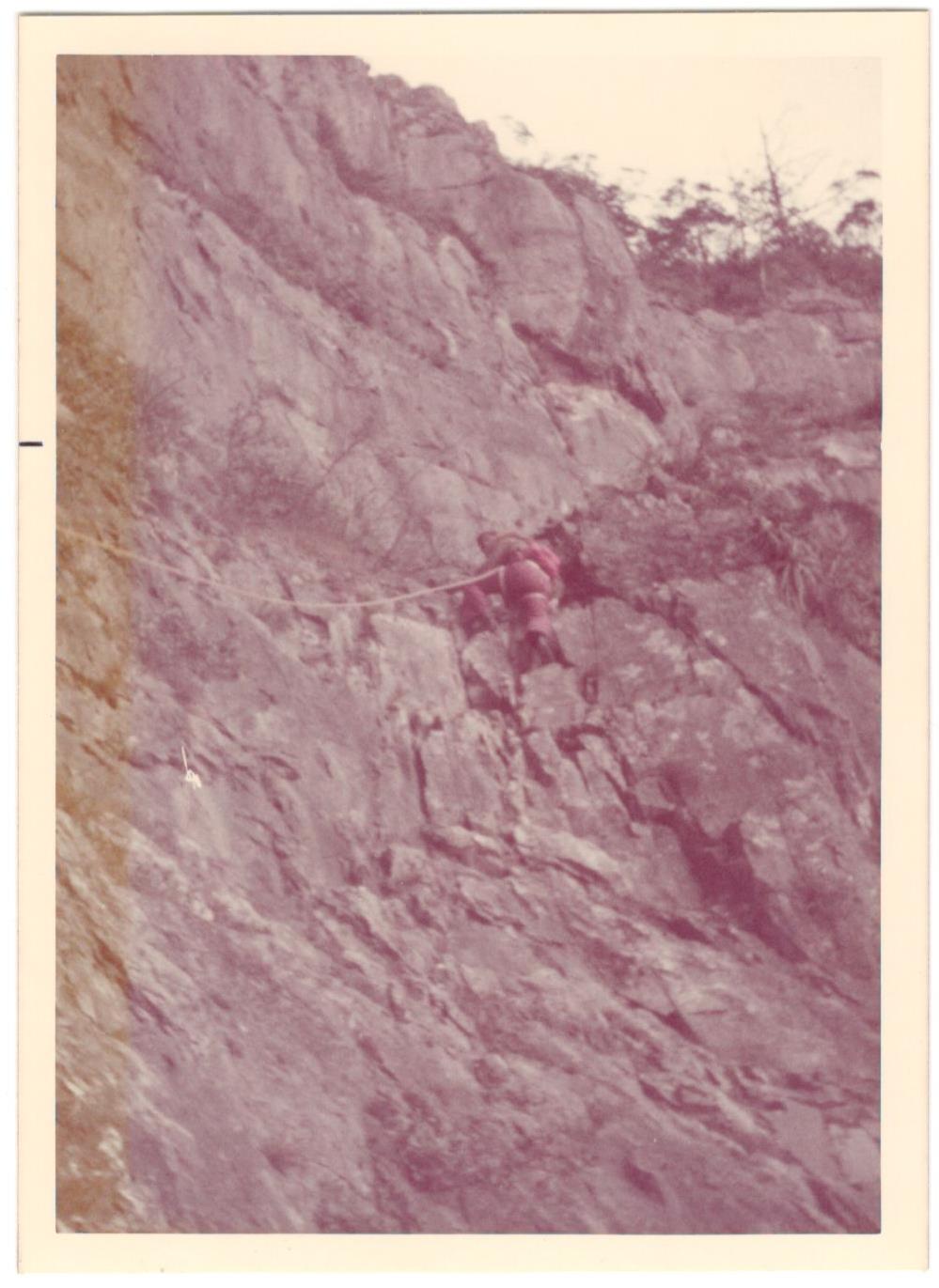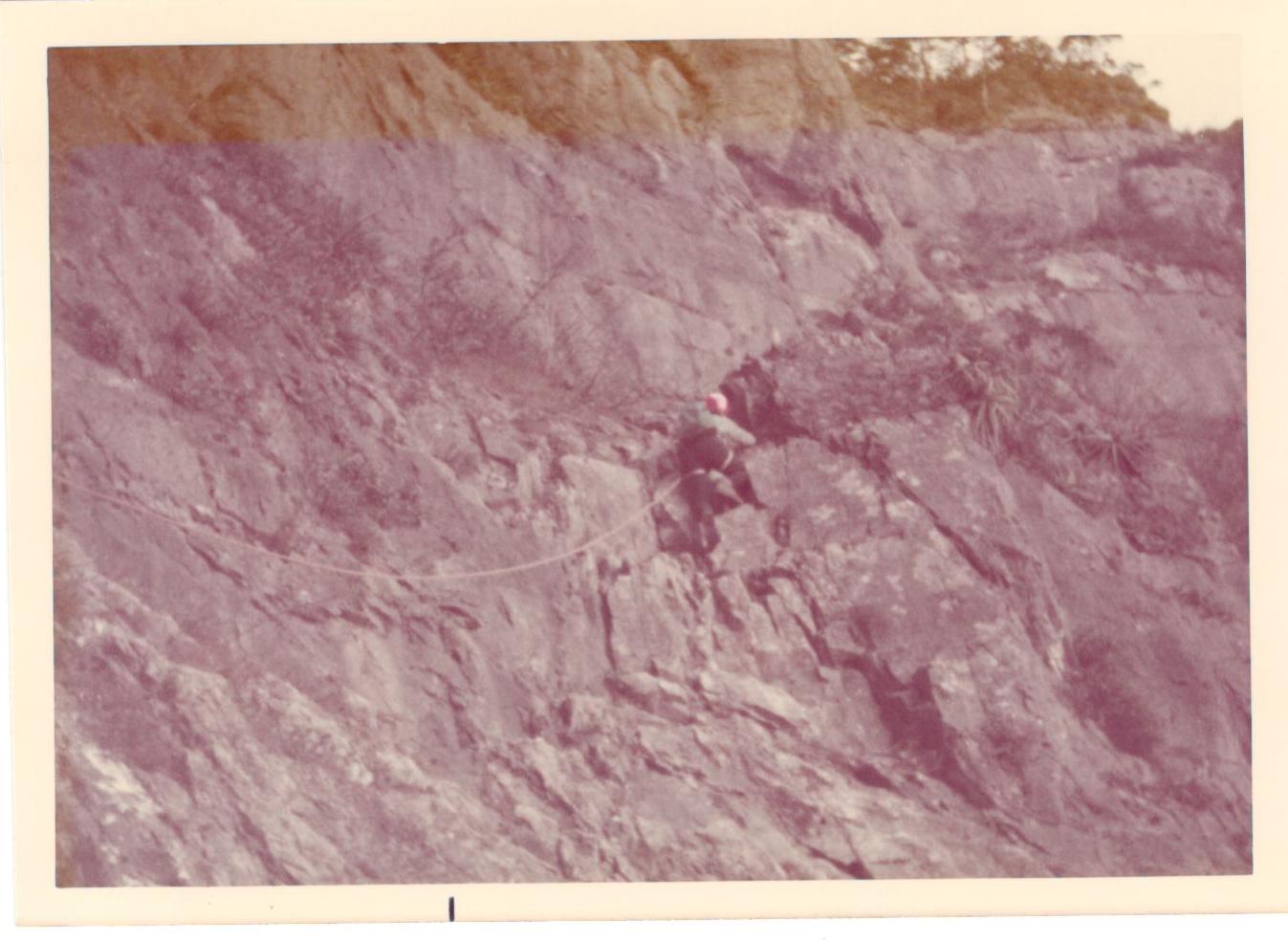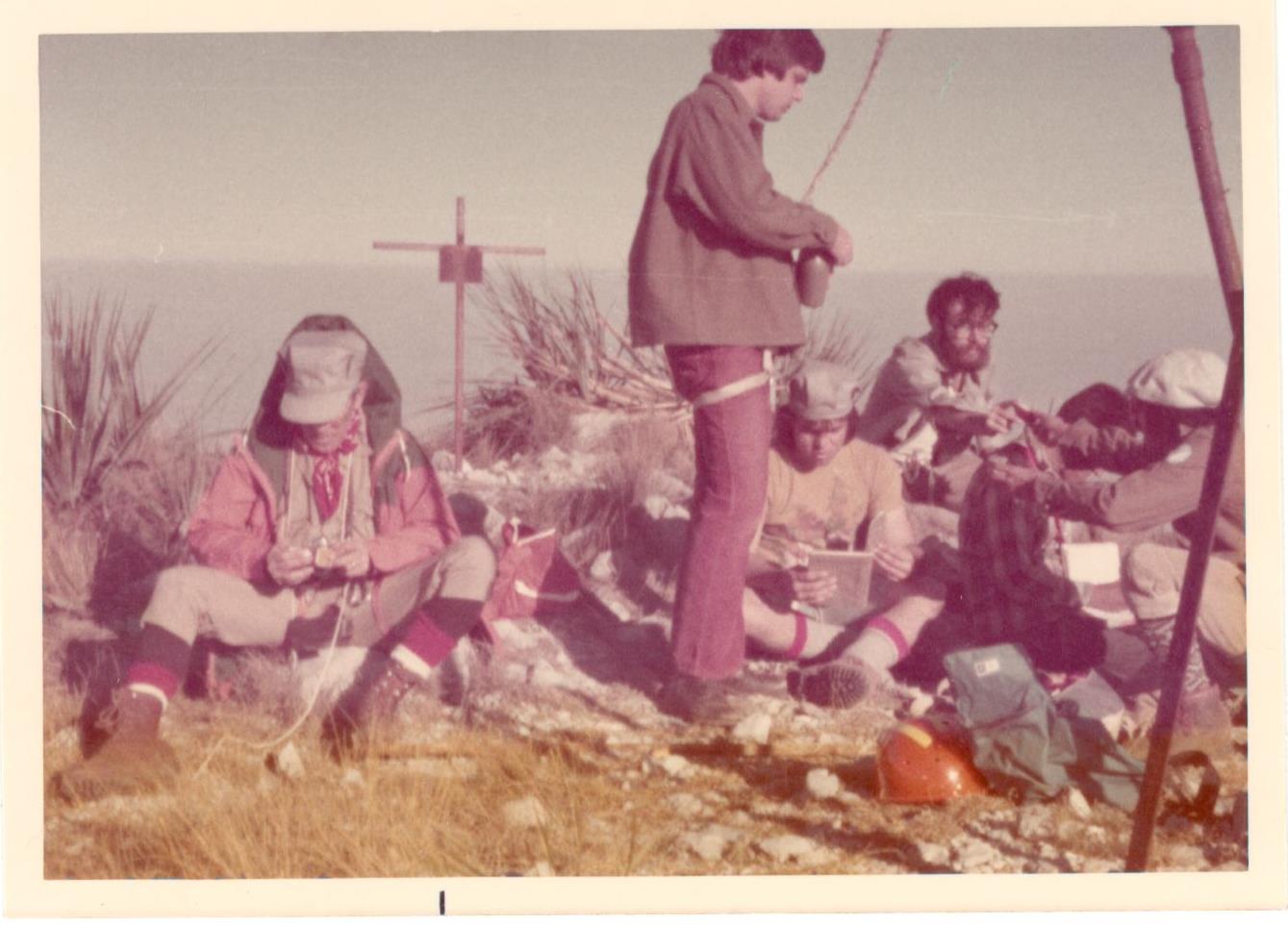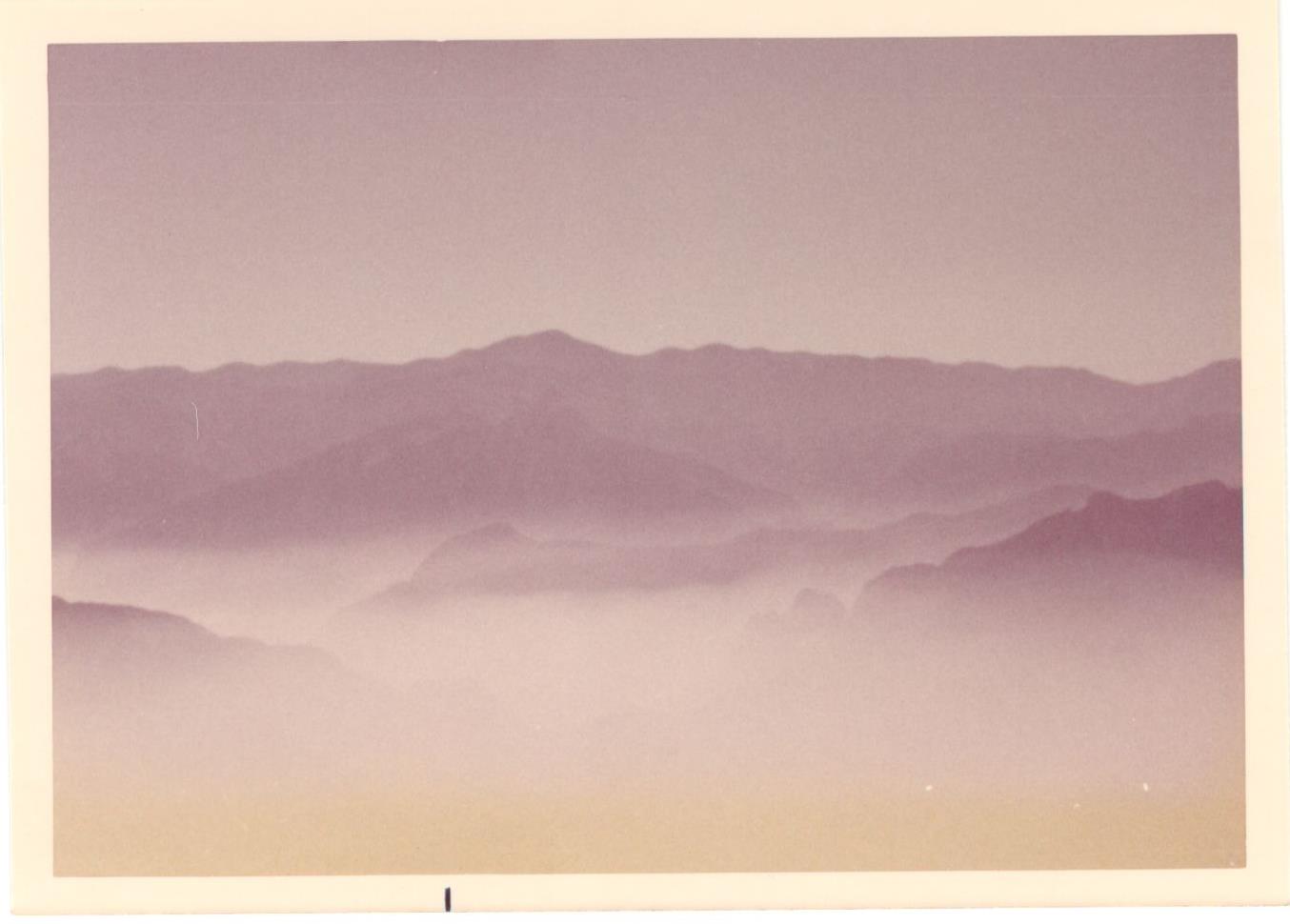 Three Peaks weekend - January 1975 - this view from the top of Pico Piloto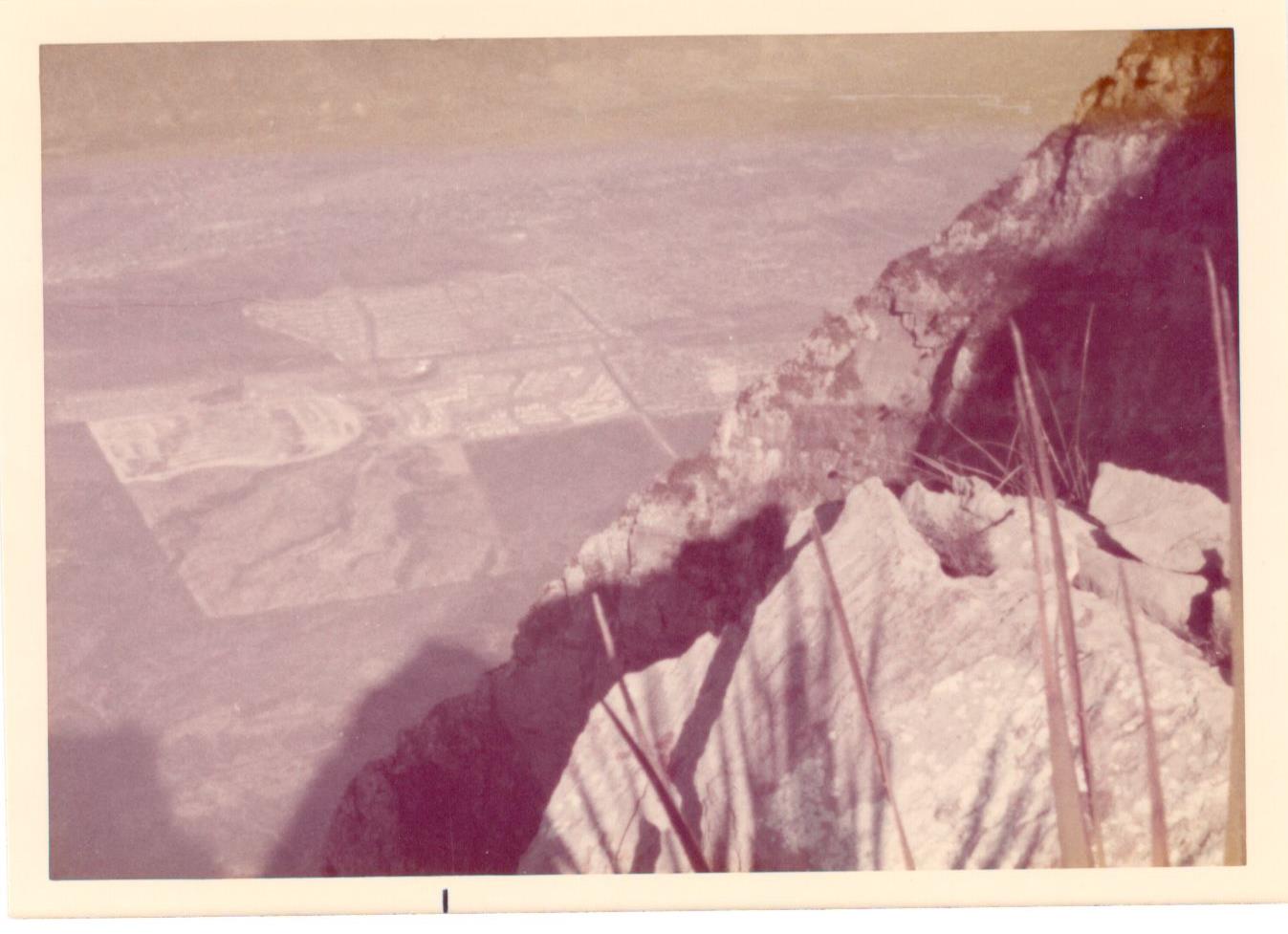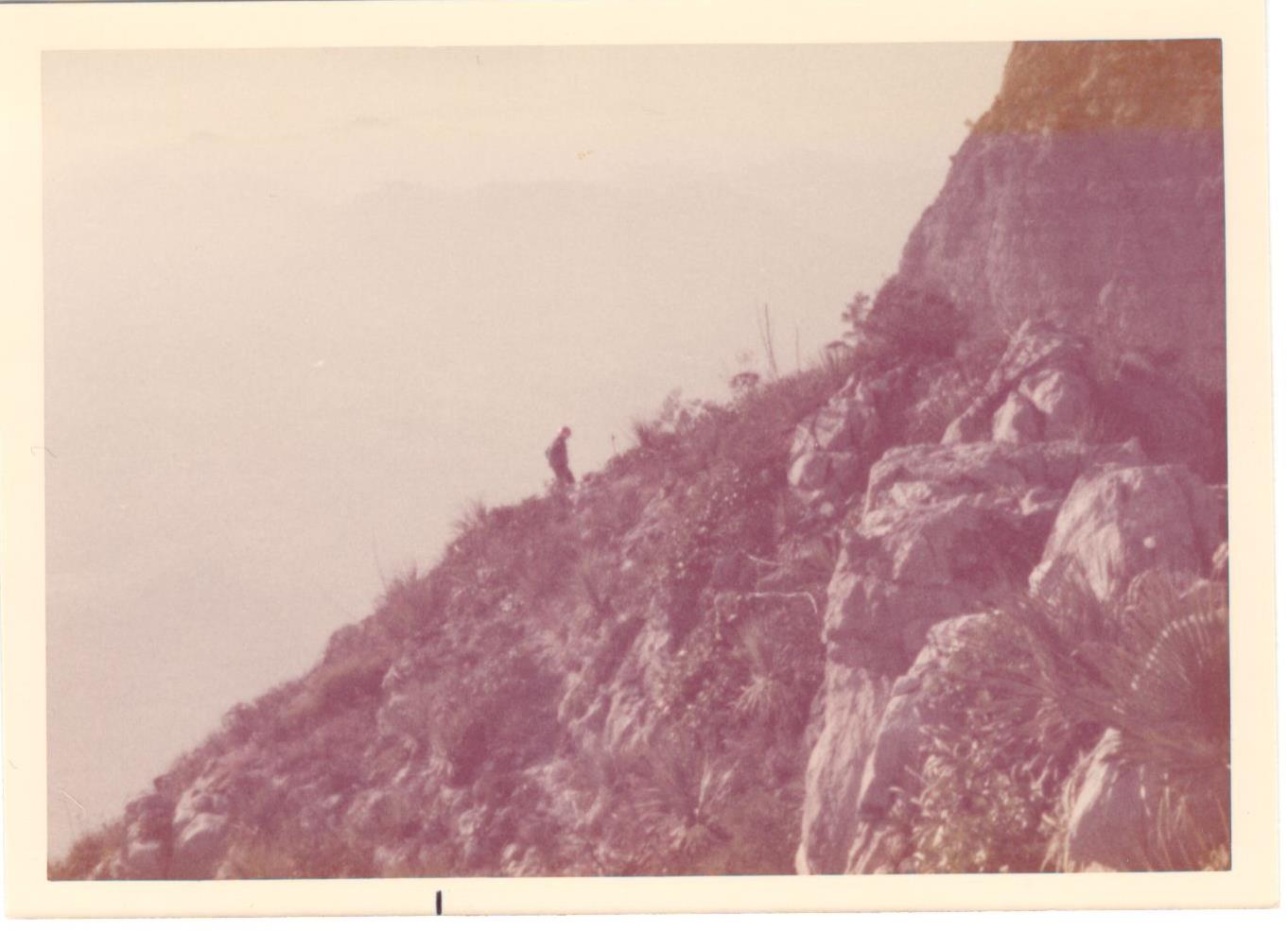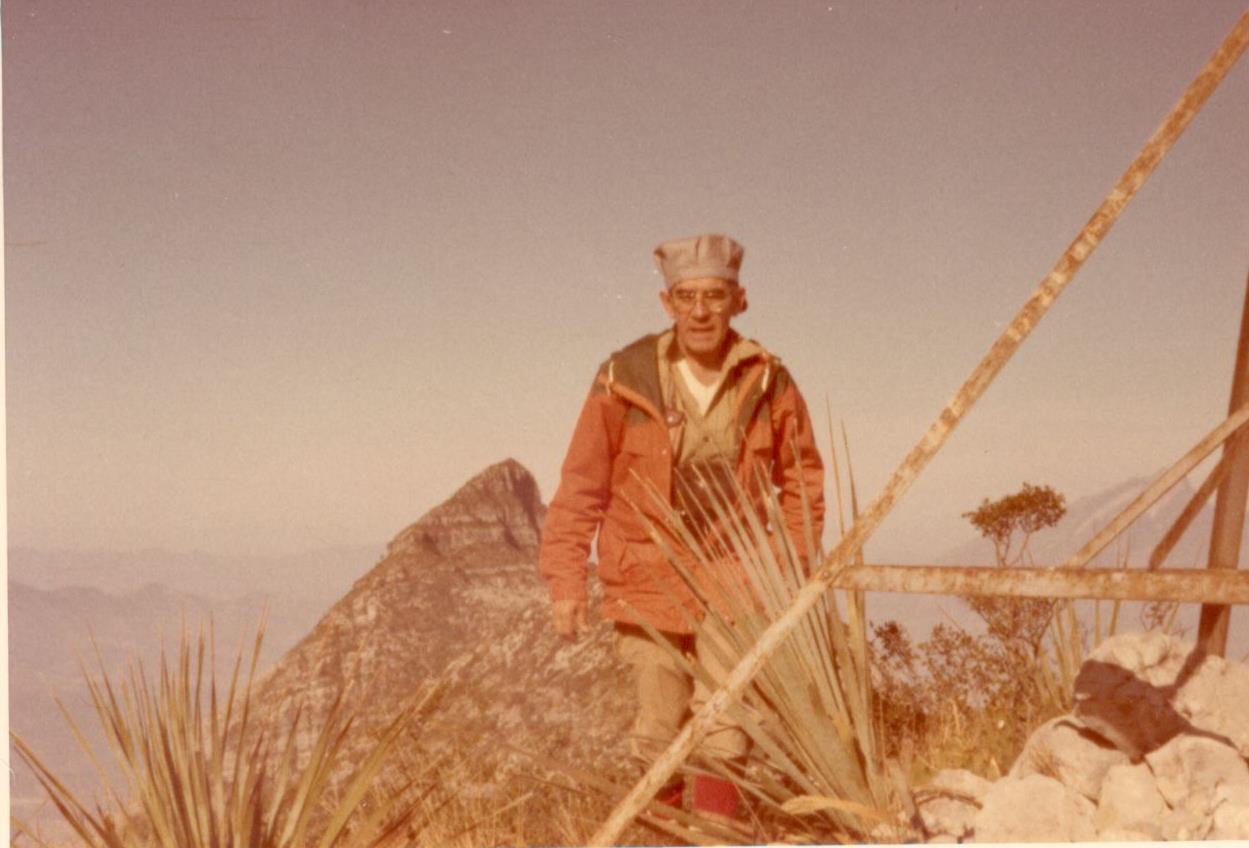 W. Cantu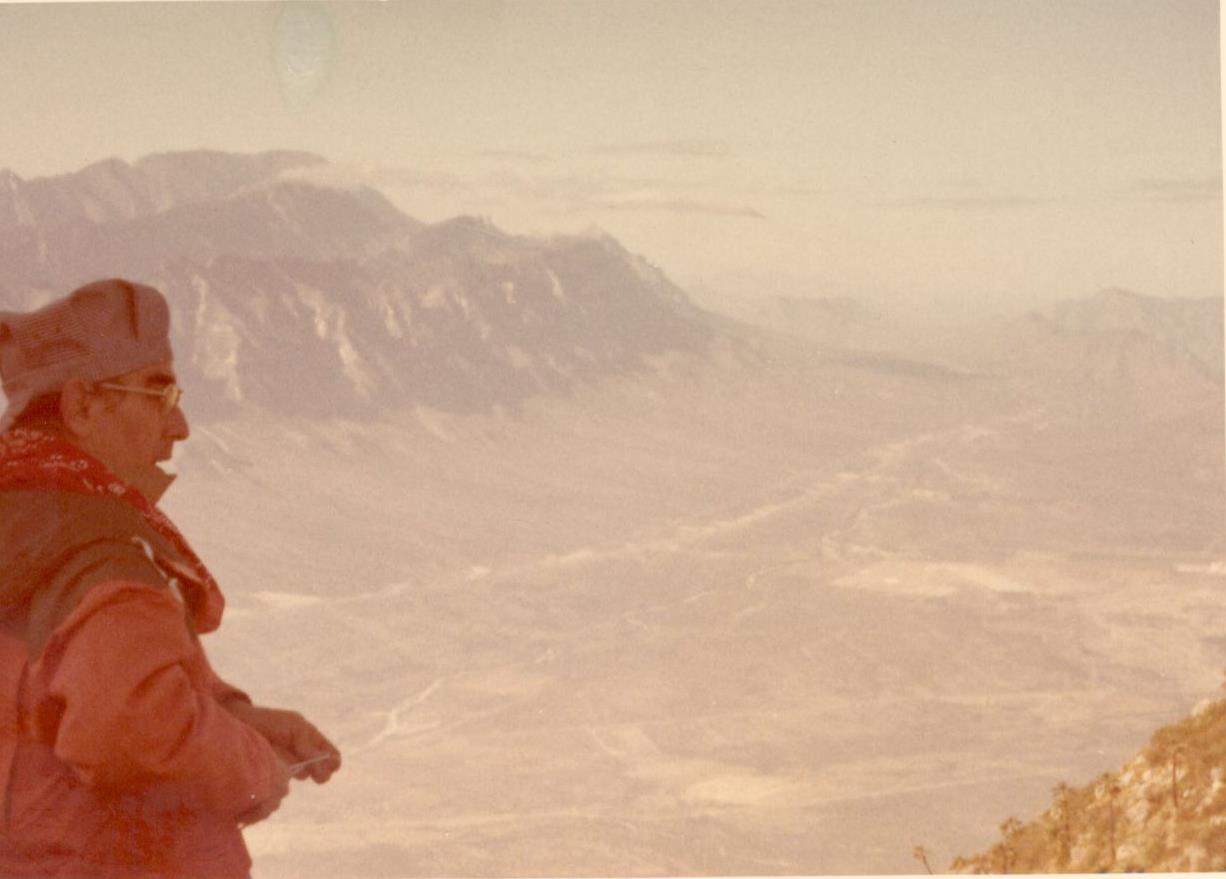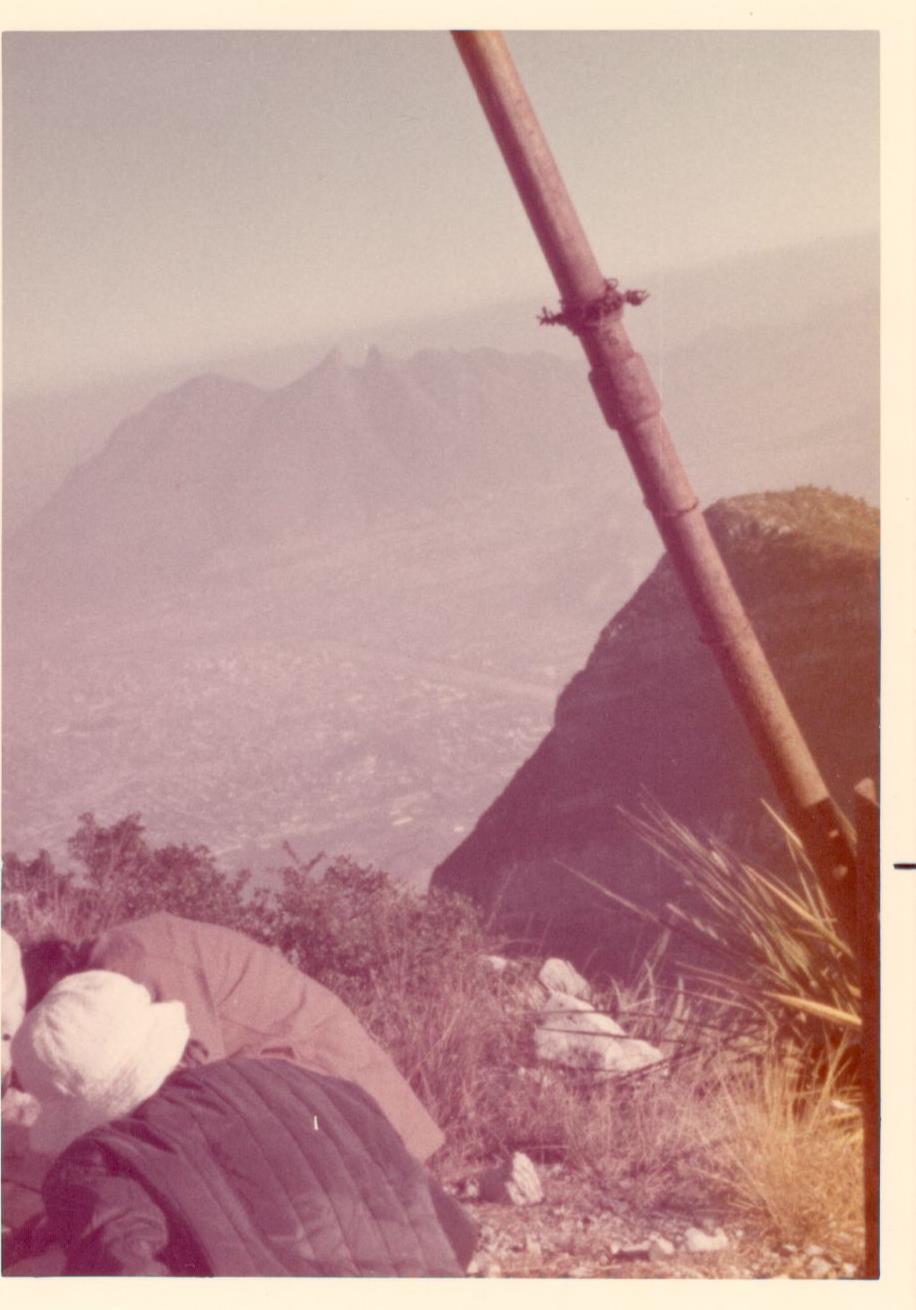 Saddle Mountain the the background - Monterrey low in the foreground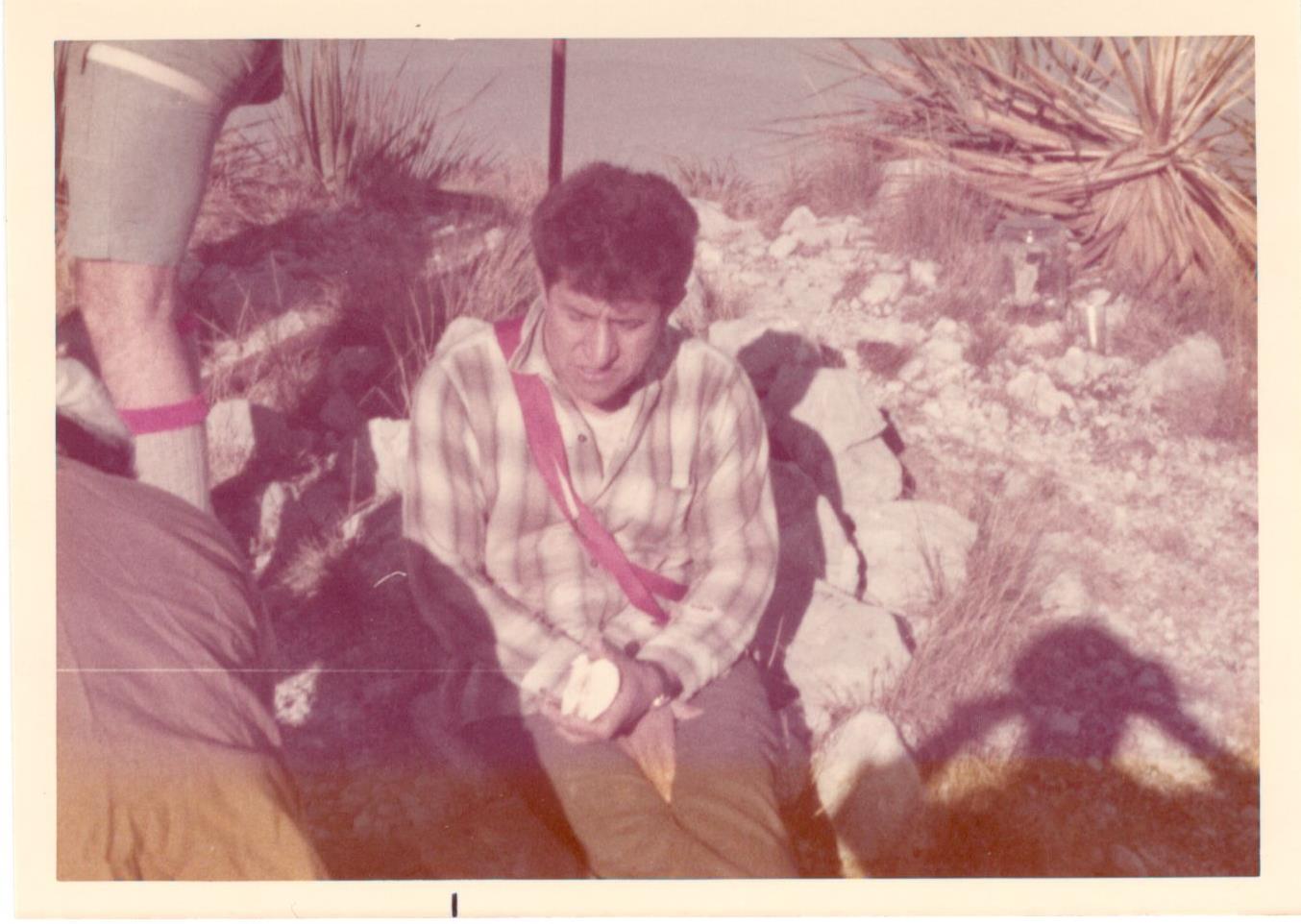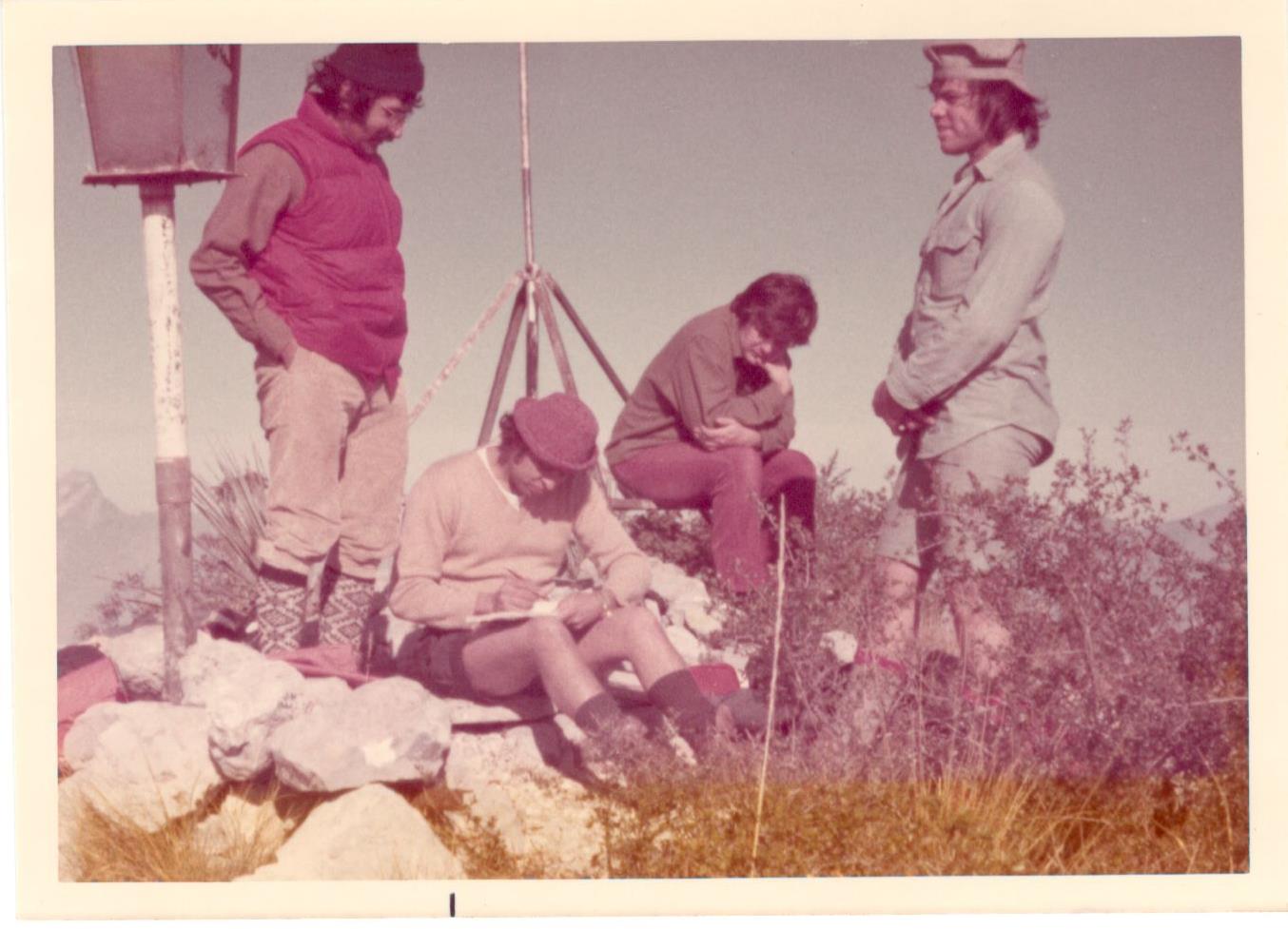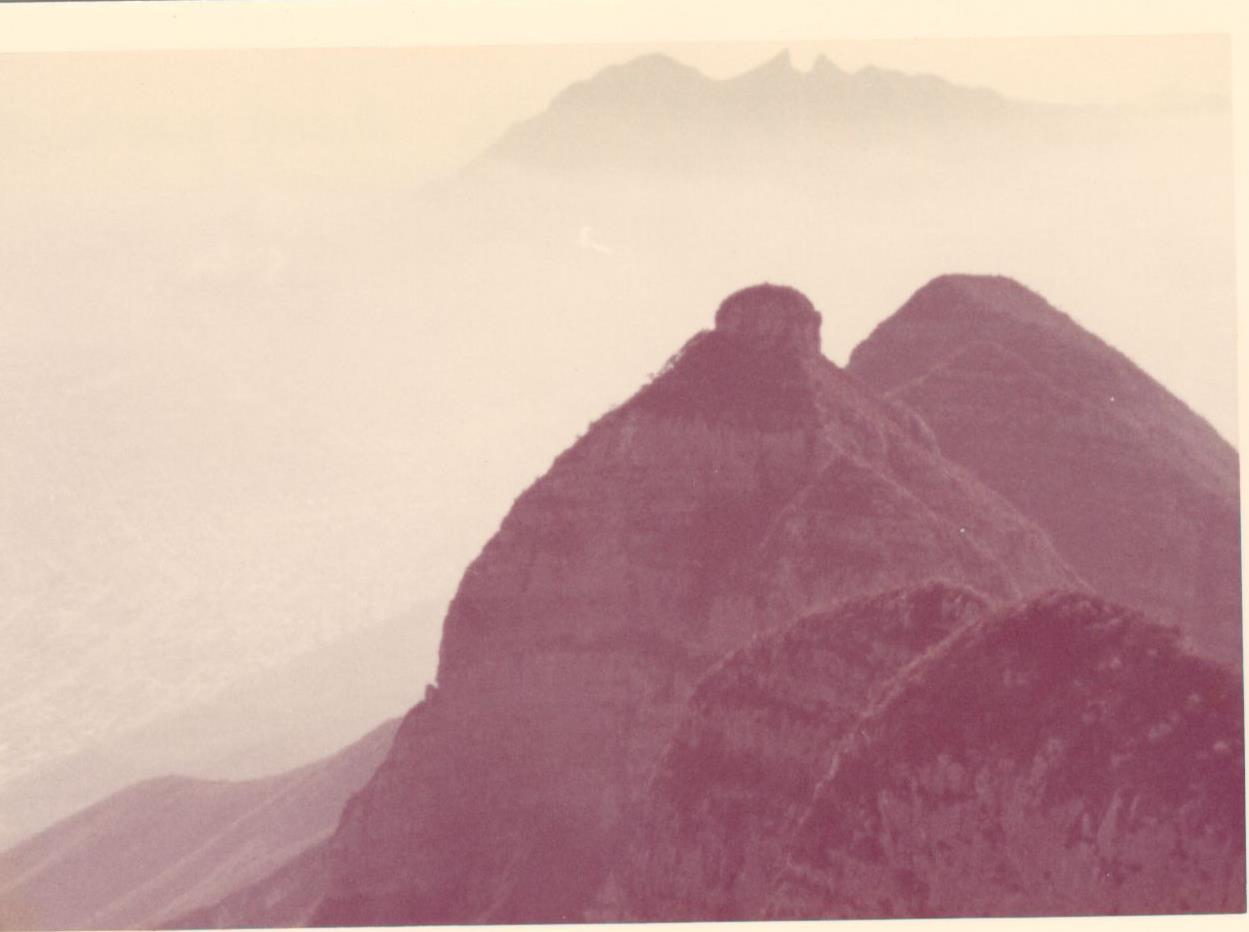 Sierra Silla (Saddle Mountain) in background
~ ~ ~ ~ ~ ~ ~ ~ ~ ~ ~
San Carlos, Mexico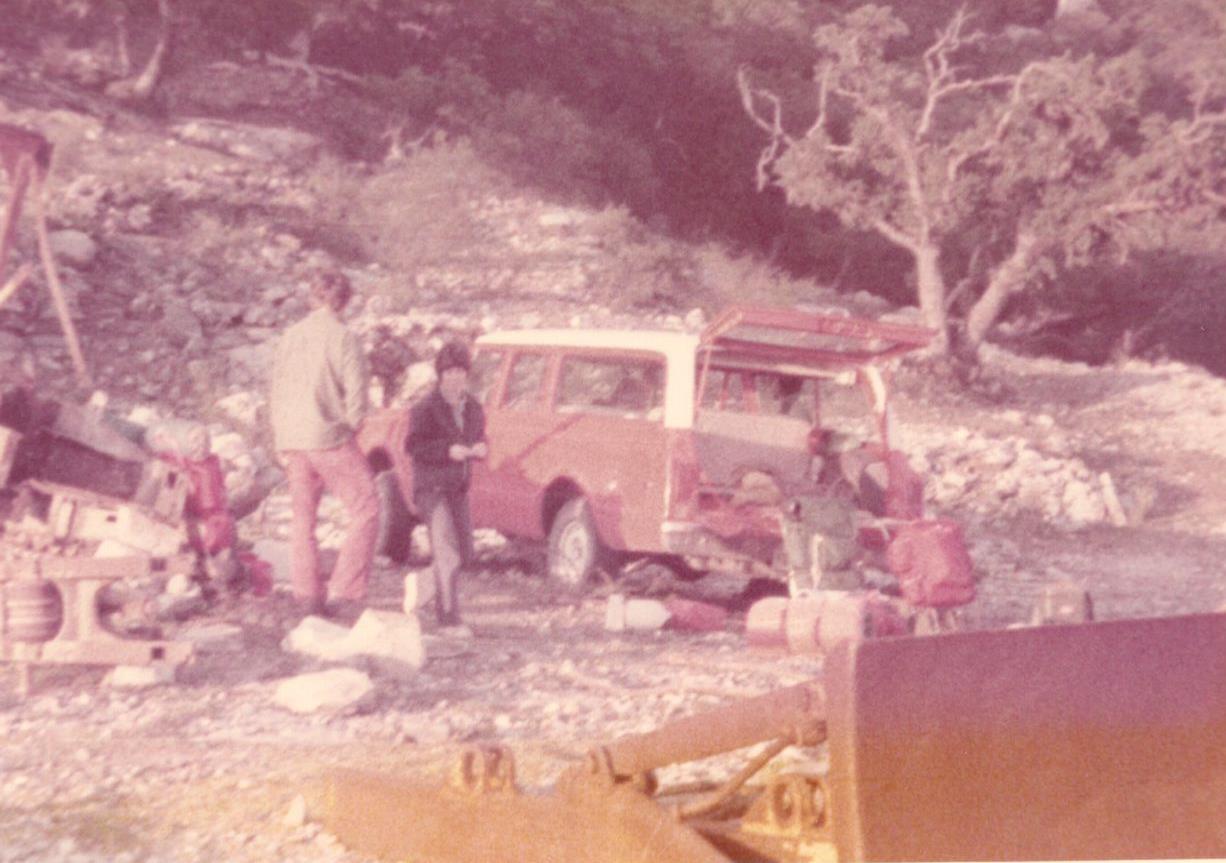 At the start of the San Carlos climb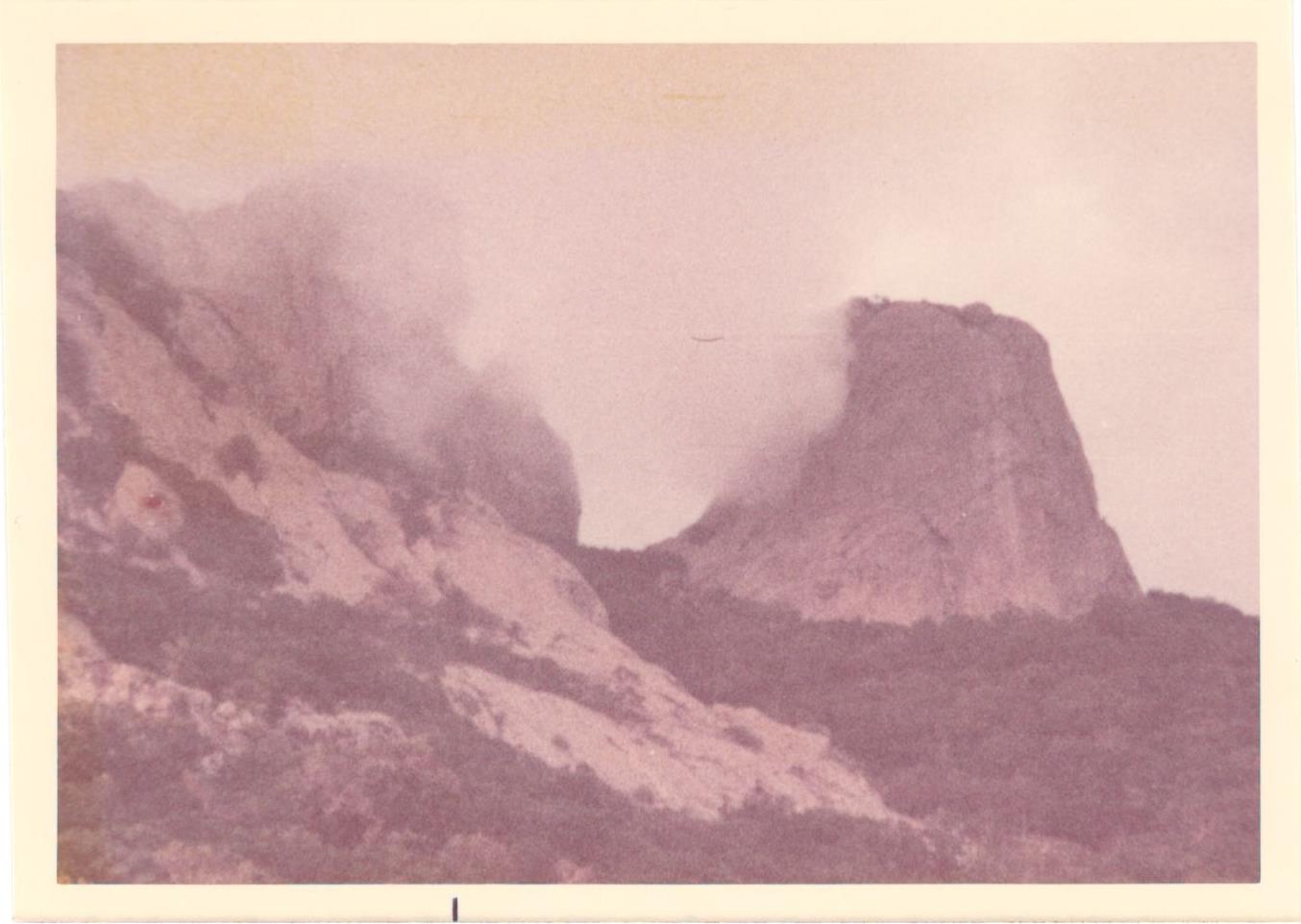 Moisture from wind off the Gulf of Mexico hits this little uplift and rises.
Then it condenses into clouds giving a patch of moisture in an otherwise very dry desert
just East of Monterrey, Mexico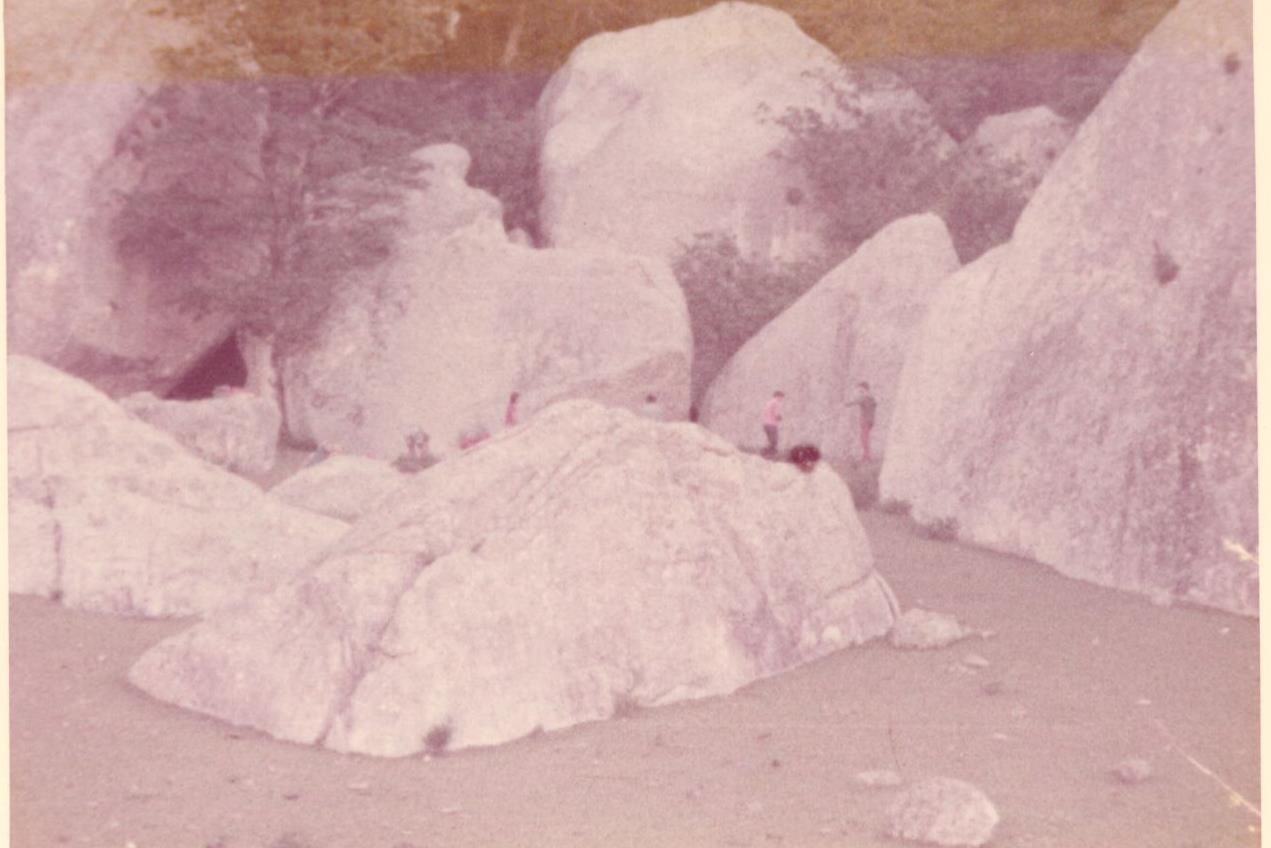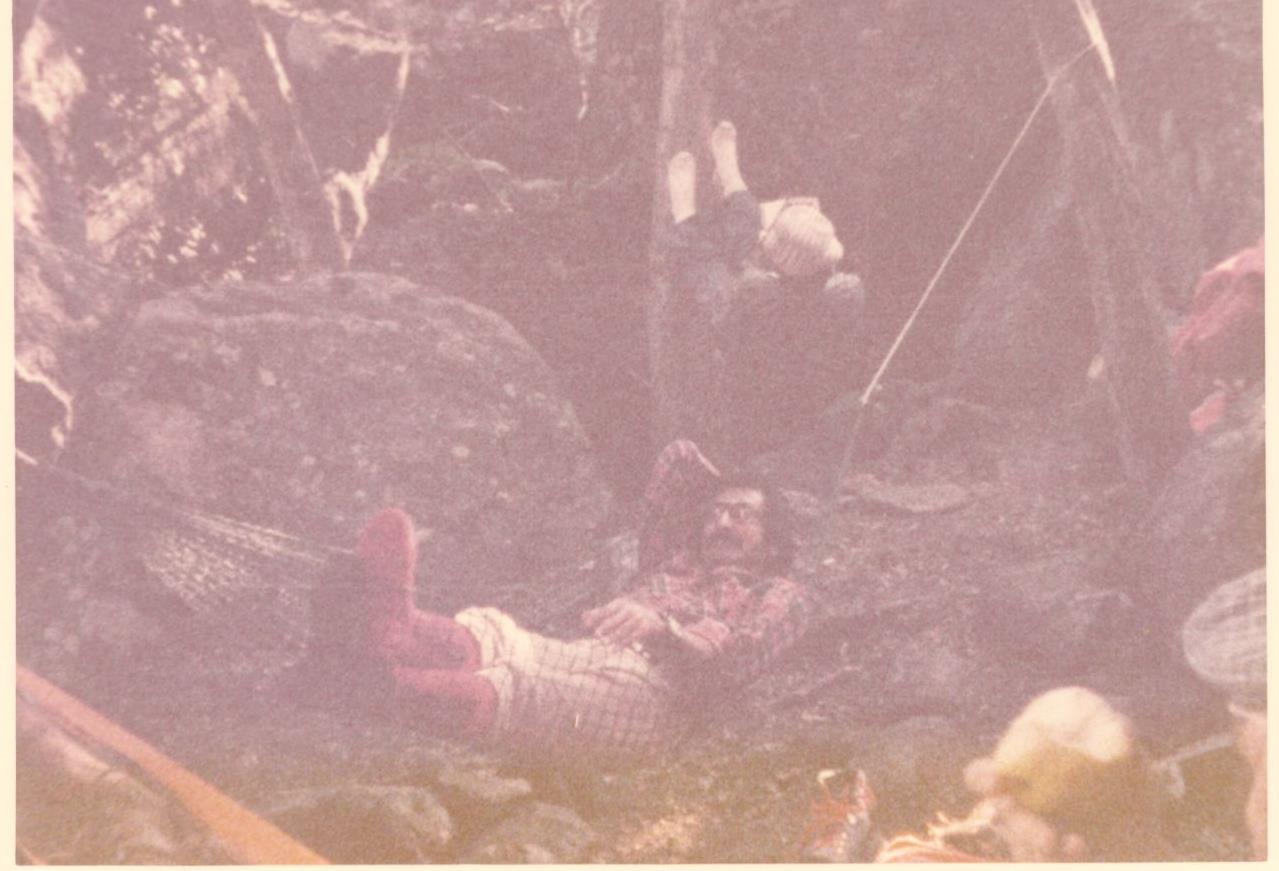 H. Rivas in a hamock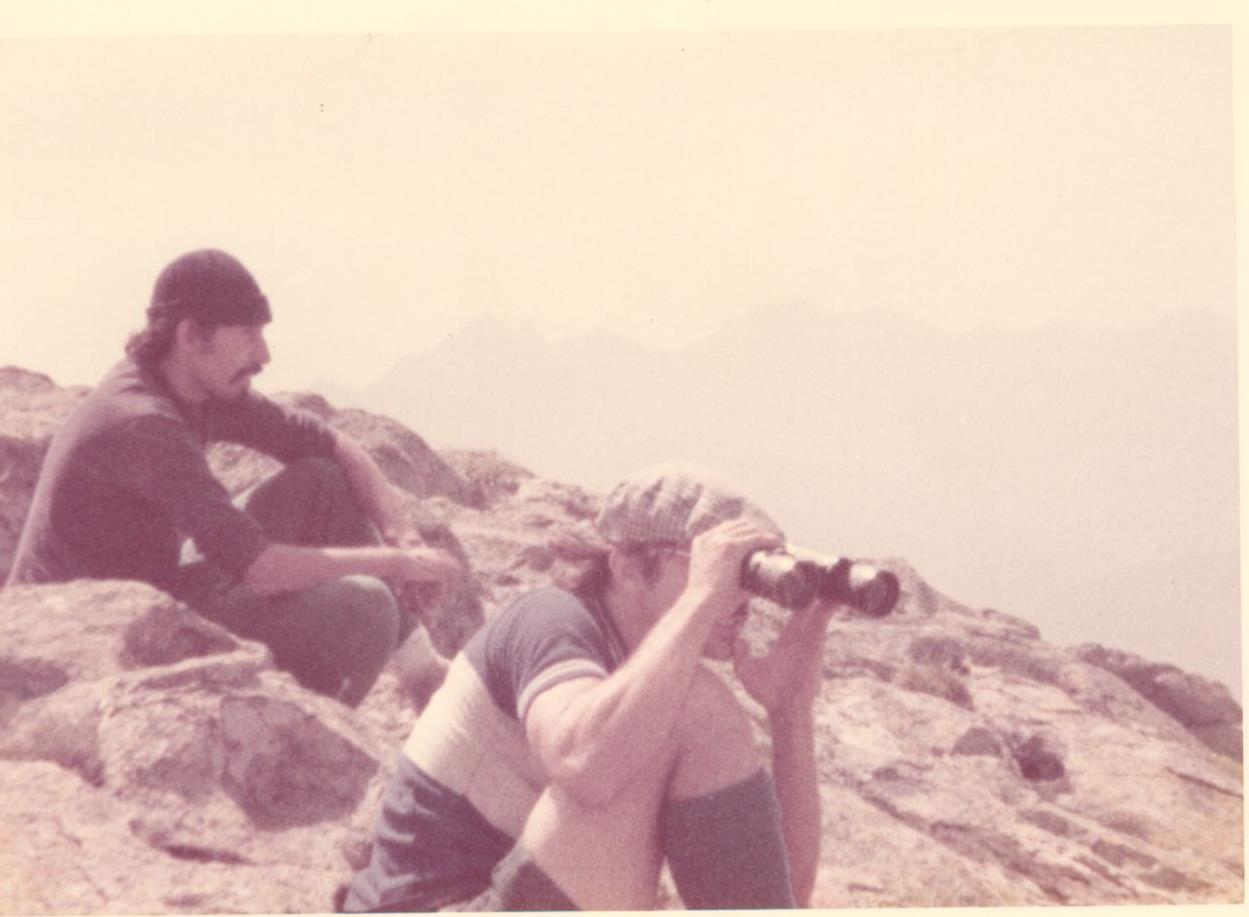 Some of the team watching the active climbers ascending a cliff.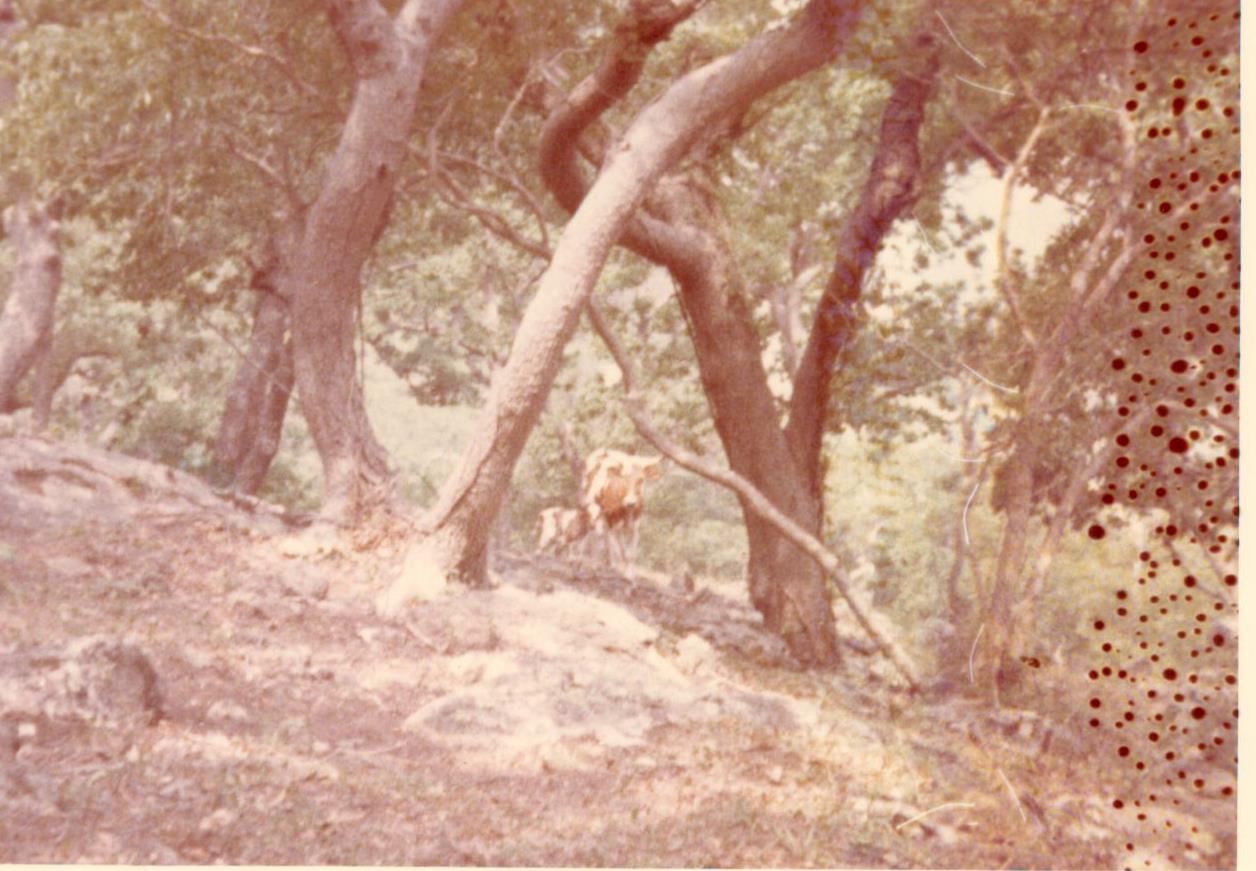 Cow and calf near end of road - San Carlos, Mexico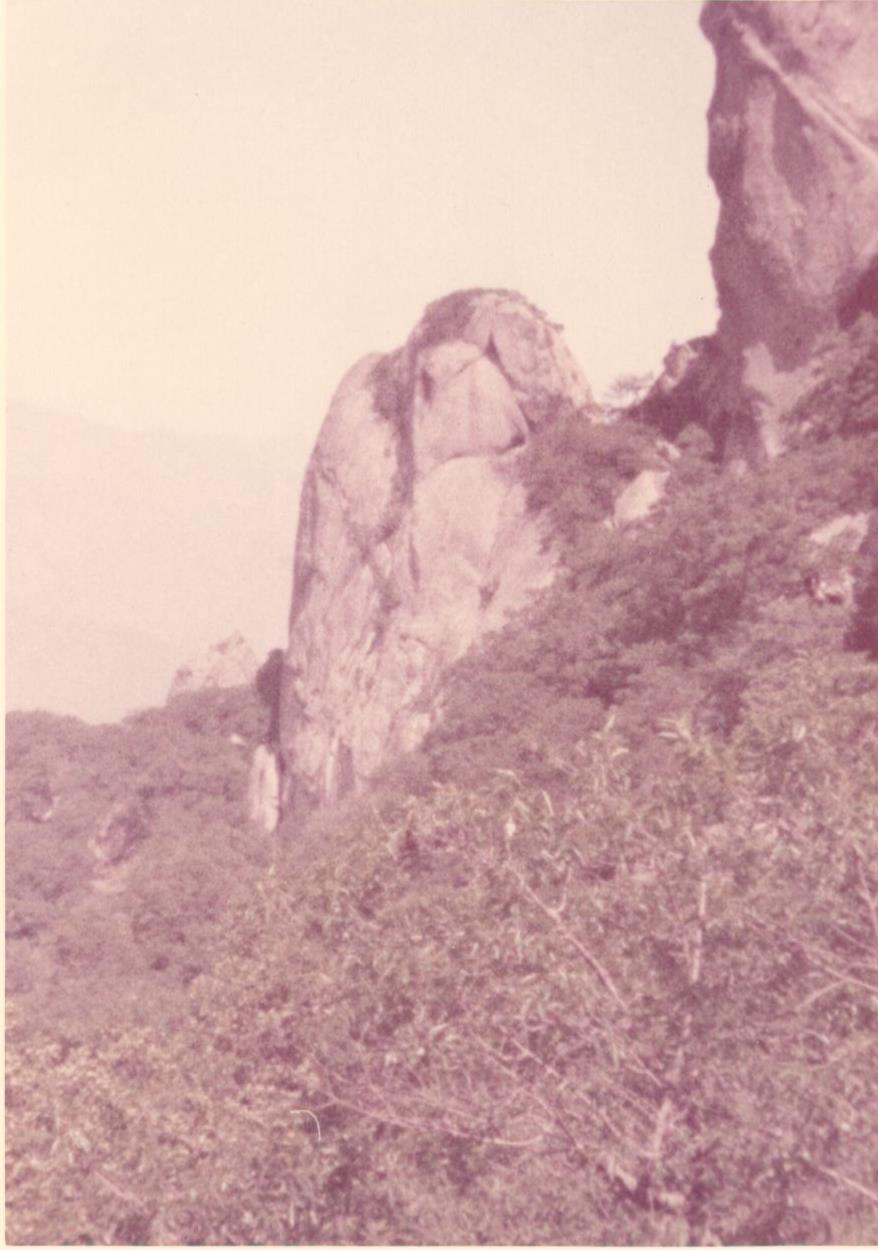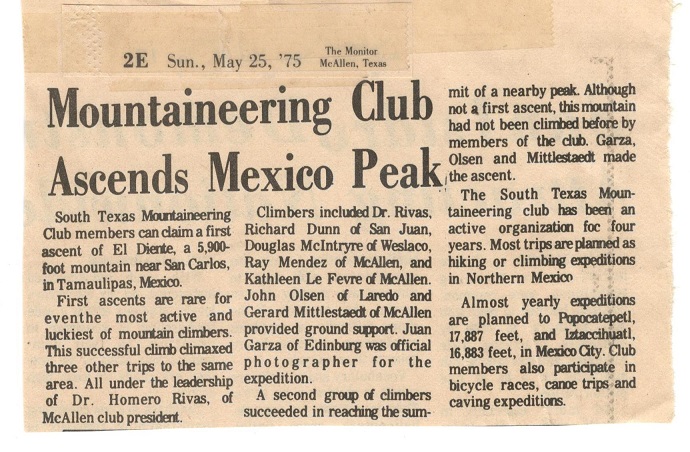 ~ ~ ~ ~ ~ ~ ~ ~ ~ ~ ~
Cave exploring trip - October 1975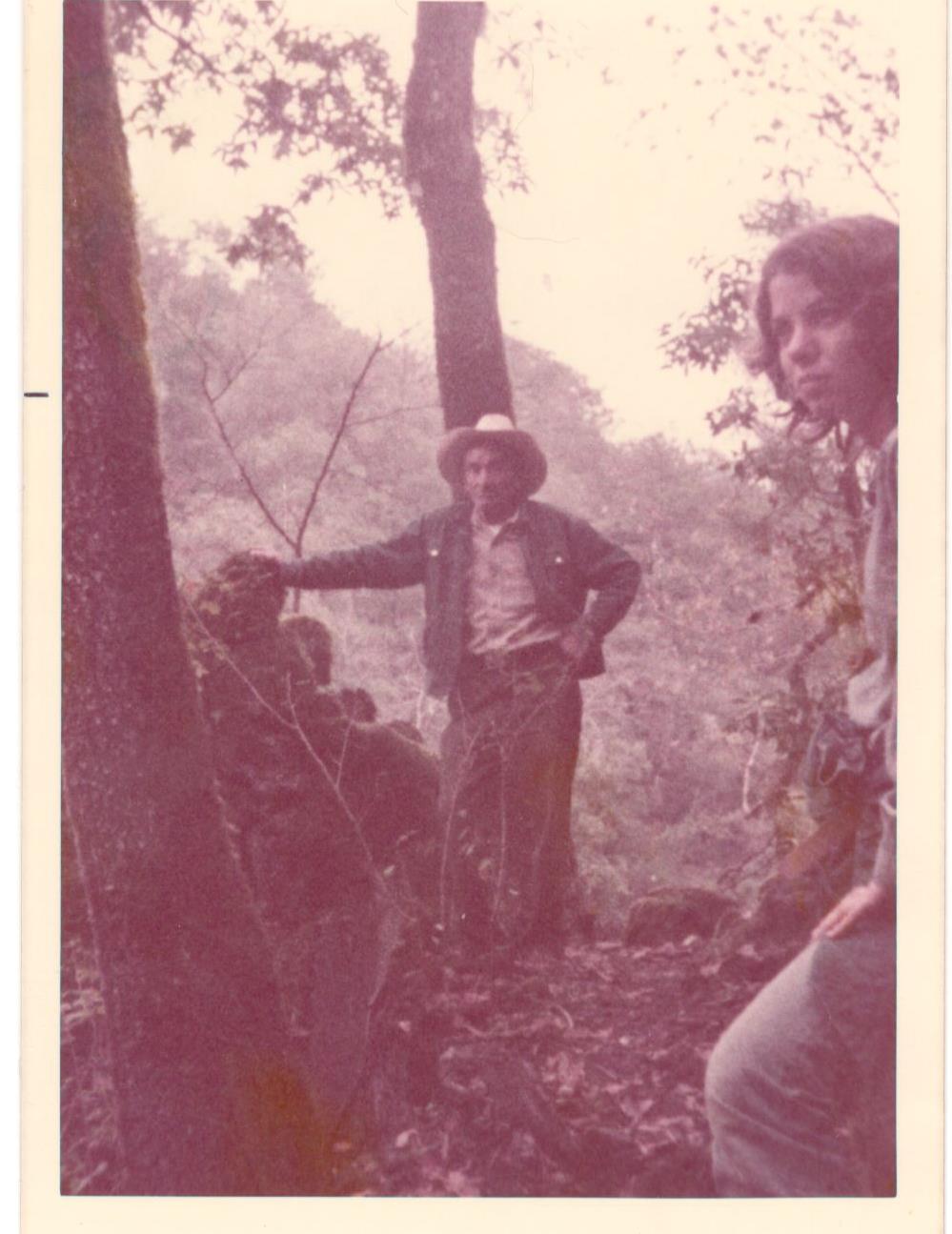 Mr. Valdez and Kathleen LeFevre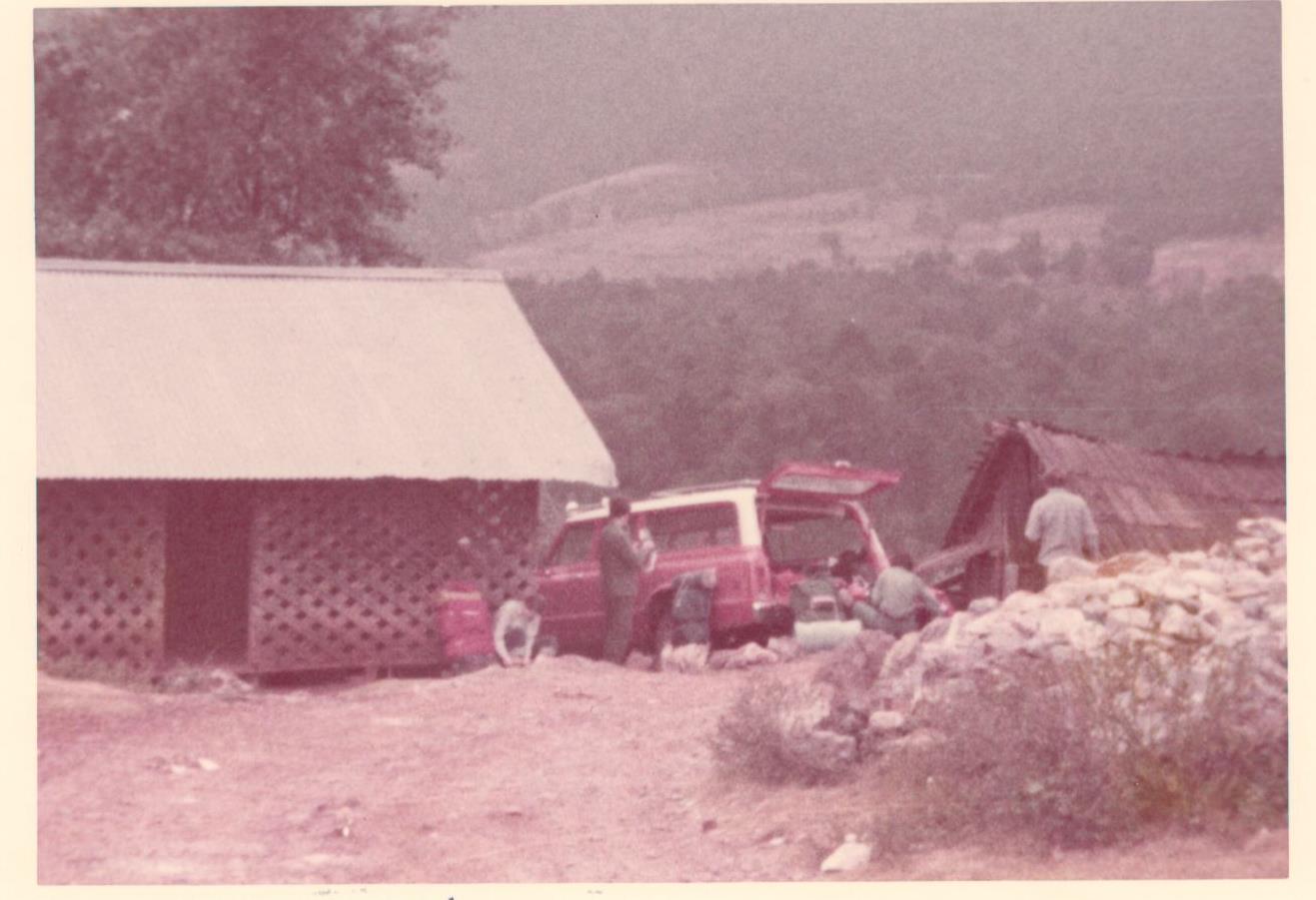 The house we spend the night in.
We had arrived well after dark and had a standing invitation to sleep there.
The board floor was at ground level at the front and the slope of the ground went down at the back
so that there was a fair space under the floor.
We awoke with a start at daybreak to the loud snorting of a pig immediately under the floor.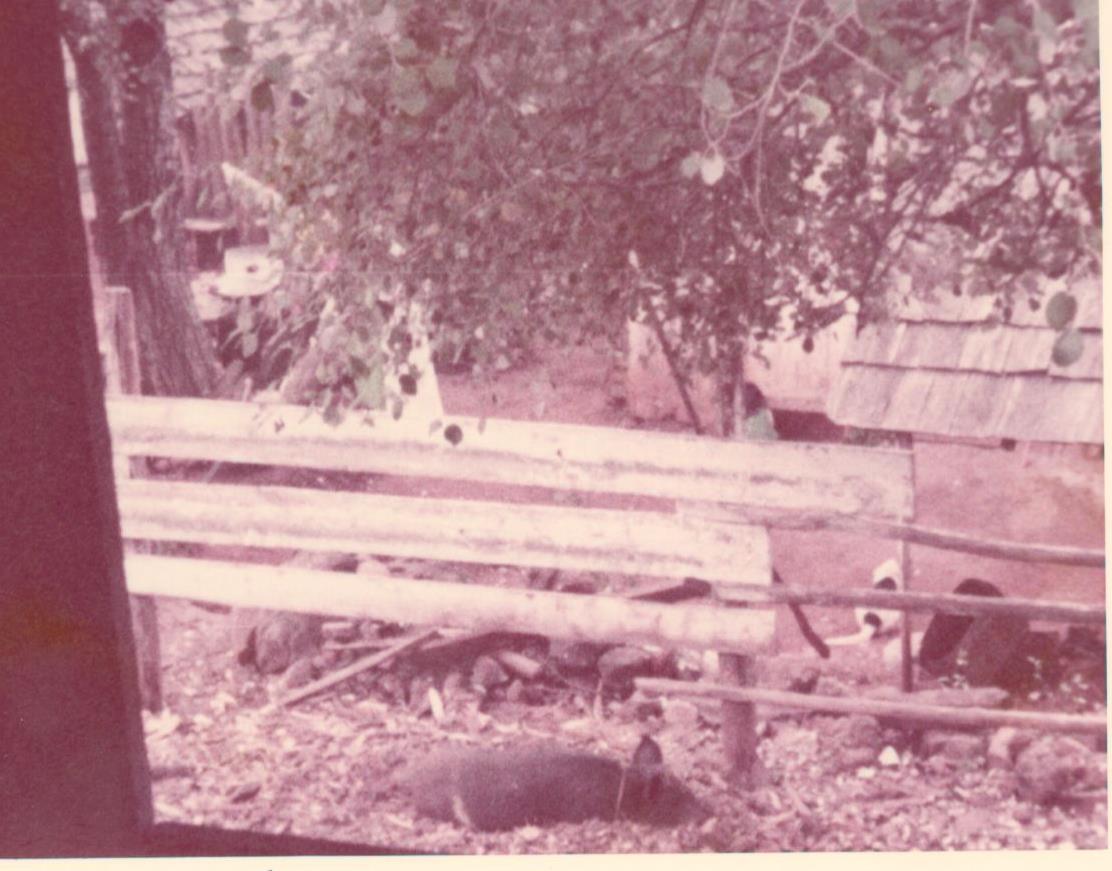 The rather large pig whose snorting woke us up in the morning.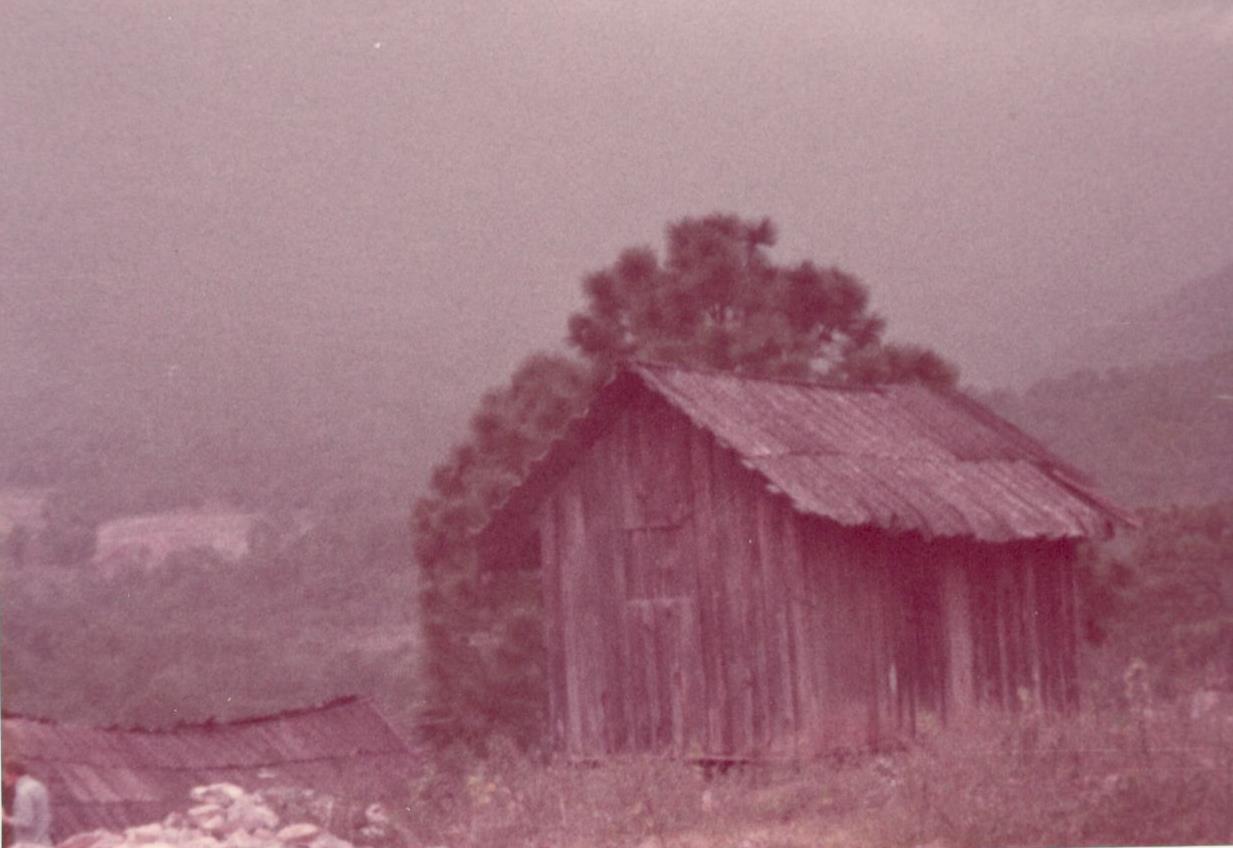 an old shed in the village

--