Troop 80 - Our Lady of Guadalupe Parish
Mission, TX
in Arrowhead District
of
Rio Grande Council - Boy Scouts of America.
Meetings are on Tuesday evenings in the Parish Hall.
located just north of 6th Street and
just west of N. Dunlop Avenue, on the west side of the street.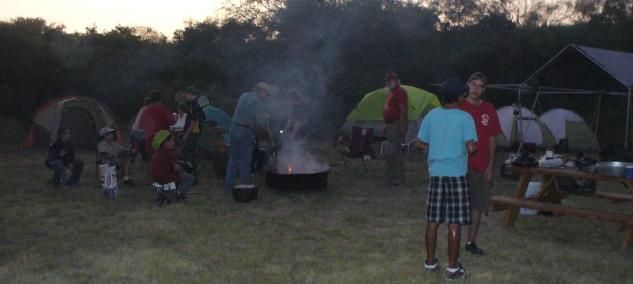 Troop 80 - end of campfire at Cub Adventure Weekend - Spook Trail event
Troop 80 was among the groups who did the Spook Trail
---
information above as of - - 2 September 2010
Troop 80 and Crew 1849 serving at the Oblate Trail Ride May 21, 2011
Calendar of events for Troop 80
.