Arthur and Gelane Mittelstaedt
-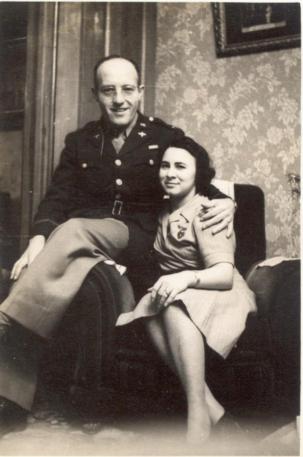 Arthur Mittelstaedt was born in South Dakota, USA where his father Otto Mittelstaedt had a homestead.
Gelane (Merget) Mittelstaedt was born in Five Corners, Wisconson, USA on the family farm.

They knew one another for several years before they were married. Both were involved in public school teaching. They married during WWII after Art joined the Army (actually the Army Air Corps, which later became the US Air Force.) Much of Arts career in USAF revolved around training, and much of it was in Air Training Command.
They had 2 children, Gerard and Ann.
The family was at one time or another was stationed at Shepard AFB in Texas, Chanute AFB in Illinois, Madrid in Spain, Ramstein in Germany, Bitburg in Germany, Lackland AFB in San Antonio TX, Greenville AFB in Mississippi, Biloxi AFB in Mississippi.
After he retired from USAF he taught at Lincoln Jr. High School in McAllen, Texas until he died in the summer of 1974.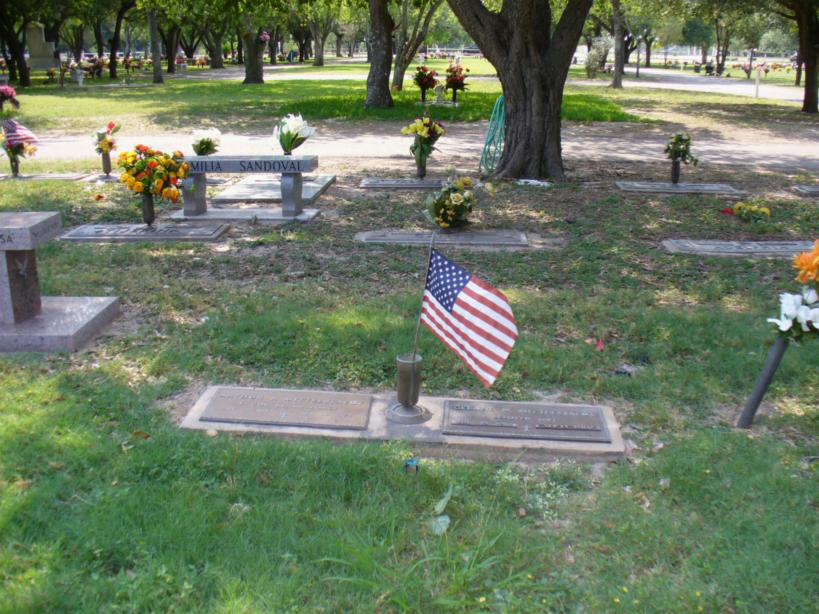 Valley Memorial Gardens, on Taylor Road - between McAllen and Mission, Texas.

located at
26 deg. 14 min. 32.4 sec. North latitude
98 deg. 16 min. 15.4 sec. West longitude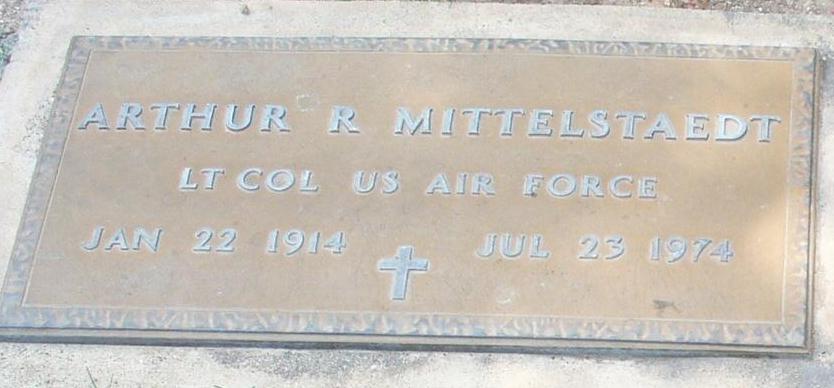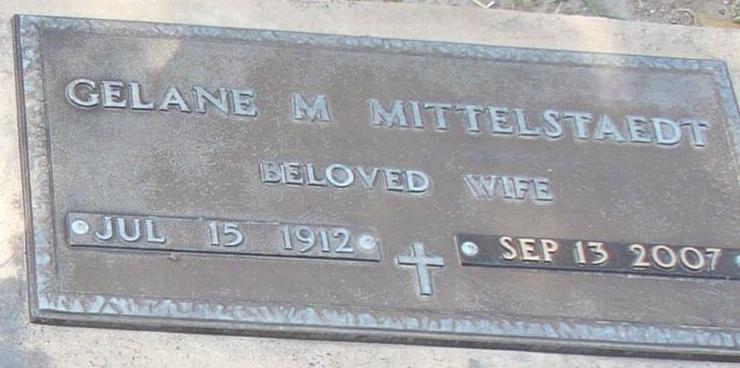 --
to Mittelstaedt Family page.
Family index file